What to Look for in the Best Public Relations Firm?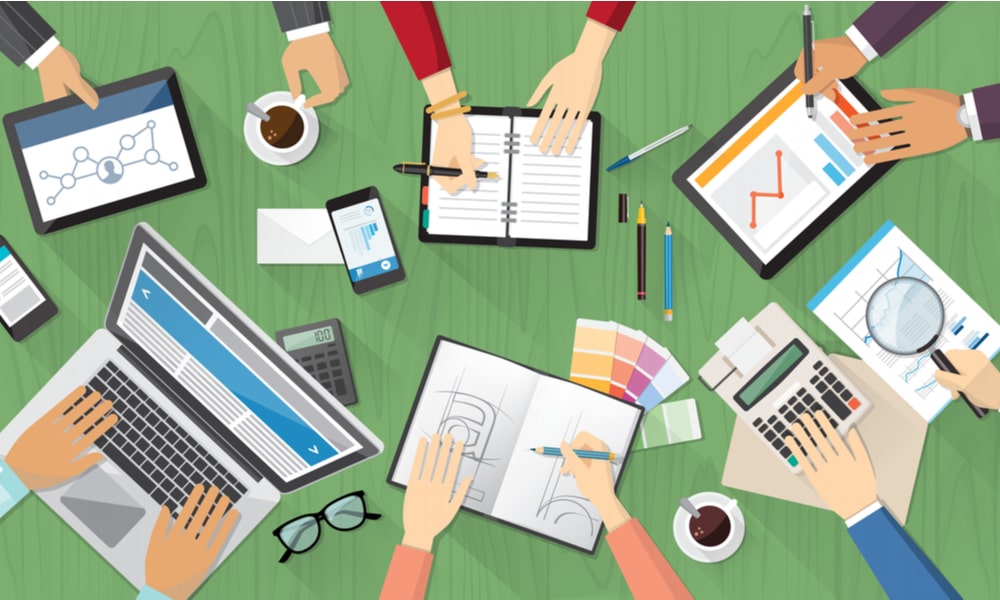 The strategic process of communicating with people who are more or less connected with your brand, product or service, is called public relations. However, at the same time, "public relations" entail different simultaneous processes that cannot be handled by one individual at your company.
You need a public relations firm to prevent your incoming and outgoing information from intertwining, overlapping, or getting outdated in the process of communicating it.
This post highlights different aspects of a public relations firm, and the type of red flags you should be looking for before getting anyone on board.
Pro Tip: Read our extensive guide on public relations and everything you need to know to get started on our blog.
What's the Role of a Public Relations Firm?
The role of a public relations firm is to handle the reputation of your company through different mediums. These communication mediums are interpreted in PR lingo as: paid and earned media opportunities.
That being said, reputation management isn't the only part of a public relations firm's duties. There are tons of other activities that they handle through different departments, task assignees, and vice versa.
Take a look below:
1. Social Media Influencer Campaigns
Social media influencer campaigns play a vital role in redefining the scalability aspect of your brand. The role of a public relations firm is to make sure that you have your own social media account, enough valuable content, and verified profiles to help you get in touch with all kinds of social media influencers.
2. Media Coverage & Relations
Getting picked up by the big league is not that easy when it comes to media coverage. PR companies often improvise by making sure that a company's story is valuable, and it is indeed newsworthy to be featured in national or local news.
The beauty of a PR firm is to help you create pitches that have minimum chances of getting rejected, getting in touch with the right journalists, scheduling interviews, etc.
3. Speech Writing
Speeches are often needed when it comes down to a company rep's on-stage talking points. PR firms have professional copywriters who create speeches as per the decorum of the business. These writers are creative and have a formal tone in their writing that conveys the right message across.
Apple, Samsung, and many other companies often indulge in giving speeches. Do you think that they are speaking off the top of their heads? They might be, but we're betting on a PR firm behind that mind-blowing speech.
4. Press Releases
The earliest press release dates back to 1906. New Jersey had a train accident where 50 people died. The event was covered by different newspapers and media "platforms". The point is, that press releases are still relevant, still effective, and make one helluva' impact when sent out at the right time, through the right public relations firm.
5. Reputation Management
In this vertical, the role of a PR firm is to maintain a brand's reputation in times of crisis. Oftentimes, social media websites are used to clear the narrative and connect with the audience to handle any type of misinformation.
Another aspect of reputation management is to handle any negative reputation or fake product reviews that you might fall victim to. The job of a public relations firm is to handle those online allegations, and help you to regain your Google ranking through legit Whitehat SEO practices.
6. Outreach
One of the main jobs of a public relations firm is to handle the outreach. What does outreach constitute?
Anything that helps you to stay active in your local community, events, trade shows, or business get-togethers is part of the outreach campaign. The PR firm not only writes press releases and exclusive pieces to cover the said event through a popular blog but also gets in touch with journalists to report the story through newspaper agencies.
Although Frank Underwood was a fictional character in 'The House of Cards', he did a phenomenal job on the outreach campaign for Carrier Underwood in one of the season's premiere episodes.
7. External Copywriting
Unlike internal copy where the in-house public relations firm enables your company to communicate with employees, external copies are all about getting in touch with the audience and the stakeholders.
On a related note, time-sensitive information has to be relayed on first priority because of the nature of the message. For instance, your business might be headed towards a highly anticipated product launch on a specific date. You need the services of a public relations firm to create a stellar press release and blog posts to get the information out before the launch date.
---
4 Types of Public Relations Firms
Not all public relations firms are alike. Given the nature and the context of different public relations responsibilities, you don't want to end up onboarding a PR firm that isn't related to your business requirements.
Take a look at the following types of public relations firms to have a better understanding.
1. Press Communication PR Agencies
Press communication PR agencies are responsible for getting in touch with media respondents to help your company with the outreach factor.
The PR firm will create pitches to get in touch with the right journalists, attain media coverage, and create press releases on newsworthy content related to your brand. Many firms specialize in this particular activity sphere as of right now.
2. Community Management Public Relations Firms
Customer relations fall under the category of community management PR firms. The agency focuses on managing your social media pages, Facebook groups, and other platforms where your brand needs to update the audience through the latest product-related developments.
In times when crisis communication is needed, public relations firms also use social media newsfeed to correct the narrative and clear any confusion that the audience might have.
3. General Strategic Communication PR Firm
General strategy public relations firms handle different strategies with respect to reputation management, brand awareness, and external communication. If your company is in dire need of different PR tactics and strategies at the same time, it's best to consult with a general strategic communication PR firm to get started.
4. Non-Profit Public Relations Firm
Nonprofit PR firms are known for working with specific organizations that need a special mode of communication with the public. Since NGOs have outlines and rules that constitute "communication", as a whole, non-profit PR firms have to be meticulous about the content they create and relay to the public.
Nonprofit firms are known for collaborating, or working with medical institutes, charity organizations, healthcare companies, etc.
---
What Questions You Should be Asking a Public Relations Firm Before Onboarding?
Do you have any samples of your previous work?
Professional public relations companies always have an available portfolio for potential clients. Asking them for something that relates to the niche industry you're in, is not a bad call.
See what kind of work they have done, and for which clients. If you have an in-house public relations team, vetting the portfolio is a relatively easy process, while also making sure that the content is of top-notch quality.
What kind of industry do you specialize in?
As mentioned earlier in this post, public relations firms work in different verticals. Depending on your business requirements, you may be needing the services of a General Strategic Communications PR agency, instead of a firm that works for specific organizations only.
What's your coverage strategy for our company or brand?
Inquire about the media coverage strategy that your public relations firm will be eventually used in the long run. You need to look for specifics that go well beyond the norm of "social media platform coverage", "TV news channels coverage", "online interviews (*paid vs. free) – so on and so forth.
If it's local news coverage, what kind of news coverage will it be? Is the public relations firm going to approach a local news channel or a national news platform? Specifics lead to optimal results; always remember that.
Do you plan on working with our in-house marketing team?
Oftentimes, a PR firm may need to get in touch with your in-house marketing team.
If that's the case, the public relations firm needs to work out a few details that will prevent information overlap. How does a potential PR firm that you're considering hiring communicate with a marketing department to define boundaries and outline tasks?
Details on public relations firms' pricing plans?
Of course, at the end of the day, it all comes down to a figure which both sides can agree on. You don't want to offer a public relations firm that might rip you off. To better understand pricing details, get in touch with several professional PR firms before dishing out a contract with one agency.
This will give you an idea of the ongoing marketing rates per project, and per hour. Affording a public relations firm is a priority, but what's more important is the quality of work and payables that align with your expectations.
---
The Takeaway
In hindsight, regardless of which public relations firm you choose to go for, there are a lot of simultaneous strategies to focus on. For this very reason, you need to hire a well-versed PR Firm to delegate tasks, prioritize campaigns and drive results to help with your brand scalability.
That being said, if you have tried the services of a public relations firm in the past, we'd love to hear from you. Share your thoughts through the comments section below.