Here's a quirky stat for you: Did you know that people in the Northeast enjoy American cheese on their burgers more than any other region in the U.S.?
To conduct the study, we surveyed 2,000 Americans about their cheese preferences as related to cheeseburgers. The results are in and they are "grater" than you ever imagined.
National Cheeseburger Day Rankings
Two-thirds of Americans enjoy American cheese on their cheeseburgers. Shown below is our complete rankings (based on the percentage of Americans who "like" or "love" each cheese variety on a cheeseburger):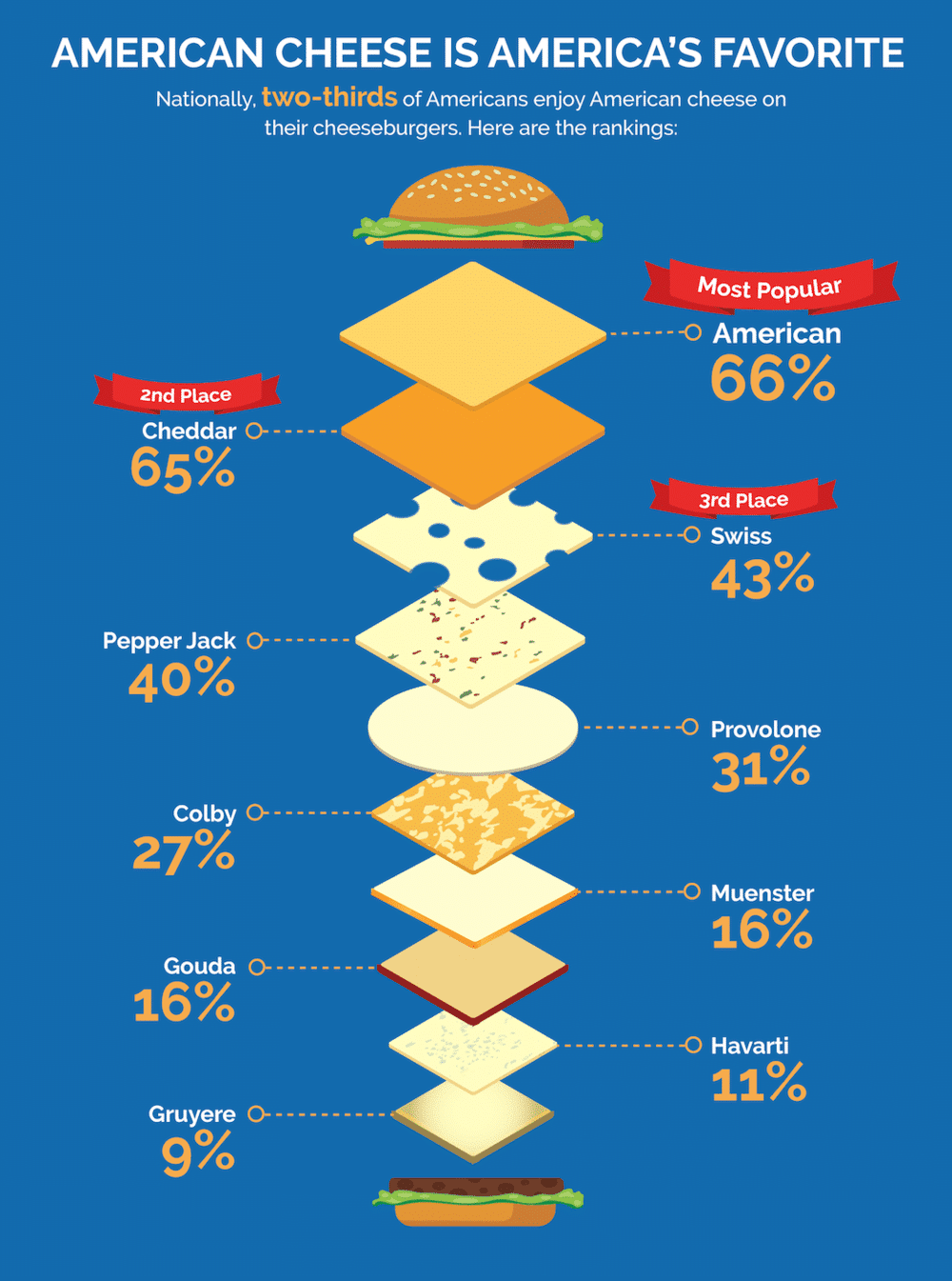 One other key PR Hacker principle is localizing our survey results to get more media coverage in key markets — plus doing gender and demographic comparisons of results to create more news angles. Notable local and demographic results from the survey include:
Cheddar Reigns on the West Coast
The Western U.S. ranked #1 for preferring burgers with cheddar (67%), with the South coming in at a close second (63%).
New York is a Little Spicier Than New Jersey
New York has 39% pepper jack cheese lovers, while New Jersey has 21%.
Men Enjoy Gouda Twice as Much as Women Do
11% of women prefer gouda, versus 23% of men. 'Gouda' job, guys!
Find out what holiday is today at NationalToday.com!