5 Public Relations Campaign Examples that You Need to Get Inspiration From!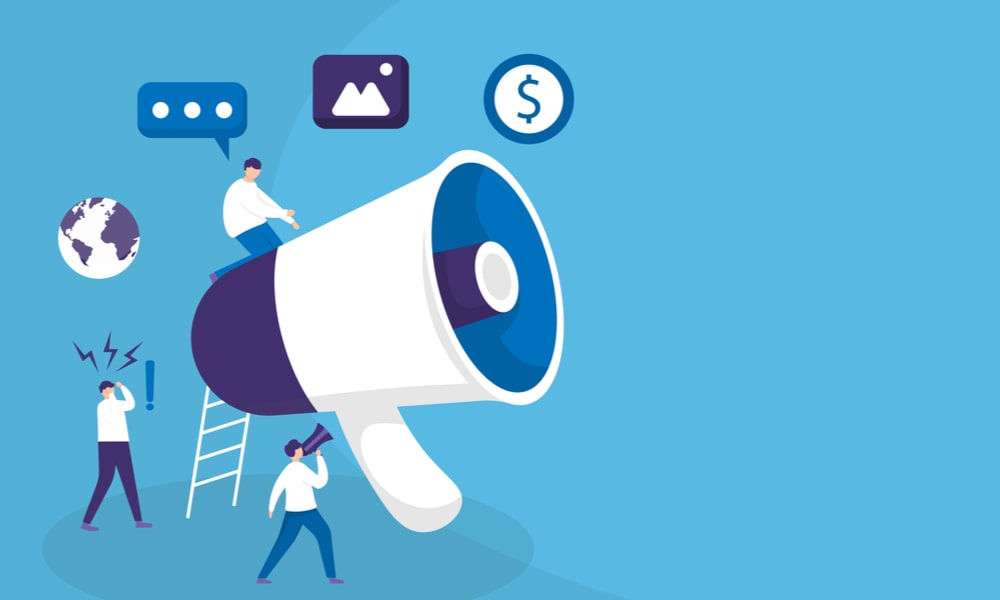 Public relations are all about getting the spotlight on your company, an upcoming product launch, or something that's newsworthy. The usual route is that a team of experts refer to past public relations campaign examples from the company to see which strategies worked.
After a deep dive into analysis and data-driven metrics, new strategies are set in place to kick off the popularity campaign for the said agenda.
However, all-comprehensive PR campaigns for branding and scalability purposes sometimes do not garner or guarantee success. This is all the more reason to refer to public relations campaign examples from other big brands, not only to gain inspiration but also to learn how they implemented their KRAs and delivered on them without any hitches.
So, here's to getting a dose of inspiration and creativity to create a better public relations campaign in near future.
Read on…
What Is Public Relations?
Public relations is a special marketing function where a strategic communication process is built to create mutually beneficial relationships between a company and its stakeholders.
If the above definition was too technical for you, know that a role of a PR firm is to properly "expose" your brand, internal company updates, any newsworthy content on your company's behalf, or something similar to the public.
For instance, when brands are about to launch a new product, they do press releases and social media announcements to let people in on what's about to be expected on the launch day. When executed properly, public relations campaigns can not only garner results but also create hype to affect buyers' shopping decisions.
According to the Public Relations Society of America (PRSA), there's an old saying that goes something like this: "Advertising and marketing are what you pay for; publicity is what you pray for." Having said that, public relations is not an easy profession, as it requires expert copywriters, marketers, and influencers to work together within different PR verticals.
---
What is a Public Relations Campaign & Why Is It Important?
If you haven't been in charge of or executed a public relations campaign, here's a crash course on some of the basics.
For starters, any public relations campaign is a combination of three main components.
You need to have a goal in mind
You need to create a message with the right tone
Communicate your goal effectively
Each part of a public relations campaign requires experts to make sure that the appropriate public relations functions are set in motion to gauge and measure success. For instance, press releases and collaborations are best for getting media attention, while PR stunts on social media and other online platforms are meant to gain the interest of the common public.
Each function of public relations campaigns targets a specific purpose and drives results towards it. If you need a full brief on public relations functions, you should check out our recent blog post.
Recommended Post: What Are The Functions of Public Relations?
---
General Benefits of Public Relations Campaigns Examples From the Past
From a general benefits point of view, public relations campaigns can benefit your company in several ways.
Take a look below:
1. Stay On Top of Your Clients' Minds
With the help of a public relations strategy, you can constantly remind your clients and the public (of course in a non-sales way) that you are "out and about", working on all sorts of different projects towards a common cause.
If that common cause is community work or a highly anticipated product that benefits the public, that's even better. A rock-solid public relations campaign can serve many purposes, but the ideology is to keep your stakeholders' focus maintained on projects that your company is working on.
2. Improved Credibility & Reputation
Businesses, these days, thrive on credibility and reputation.
Especially, when we talk about online platforms, credibility plays a vital role in influencing people's buying behavior and vice versa. You can hire a public relations agency that thrives on building brand reputation.
Such companies make sure that all the media coverage, news updates, and projects are getting attention and positive feedback from people who are directly impacted by it. Likewise, in case of a crisis situation where there's a possibility of miscommunication, a reputation management company can use your social media pages to properly connect with your company's audience and clear the misconception that leads to the so-called 'negative publicity.
3. A Feasible Substitute to Otherwise Conventional Marketing Practices
Although public relations services are not super cheap, they are relatively easier to afford when compared directly with other marketing services in the industry.
For instance, mega influencers, such as Kylie Jenner, on social media charge up to $1.2 Million for a single sponsored post on Instagram. Don't trust us? You can read up the entire article on mega influencers' ongoing rates in this post by BBC correspondents.
If you were to run a public relations campaign in collaboration with a magazine and a bunch of micro influencers and blog owners, you would be getting better engagement rates – and that too at a far more feasible percentage. A well-placed message on the right online platform has greater value than making a one-time payment to a mega-celebrity account that does not guarantee the right amount of traction towards your brand.
---
5 Best Public Relations Campaign Examples That Worked in the Past
Let's take a look at some of the best public relations campaigns examples over the last 5 years.
Case in point, despite adversity, especially during the pandemic situation, some of these brands persevered through creative thinking and a well-executed PR strategy. So, if you ever find yourself running out of ideas, these public relations campaigns should be more than enough to give you a dose of a healthy dose of inspiration.
Uber's 'Thank you for Not Riding' campaign was a prime example of a company playing its role during the Coronavirus pandemic situation.
The company thanked its customers for maintaining social distance, but also made sure that the majority of the Uber Drivers in different parts of the world were compensated for not being able to work for several months.
Also Read: Uber Australia Confirms It Will Compensate Drivers Who are Quarantined or Diagnosed with Coronavirus – Paying Them Their Average Weekly Earnings
Uber also committed to giving free rides and food deliveries to front-line healthcare workers, senior citizens, and anyone who was going through challenging times.
Just like Uber, Ikea also played its part in ensuring that the company is committed to advocating the importance of social distancing and vice versa.
Ikea's message execution is what makes it a worthy public relations campaign example that needs to be mentioned here. They reminded people of how cozy, warm, and inviting their homes are – and it's best to spend a few weeks inside during the lockdown period.
Lego has always been aggressive about honing creativity in kids and adults from time to time. If you haven't seen the company's recent products, you should check them out.
The 'Rebuild the World' PR campaign was a phenomenon on Lego's part that hadn't happened before in decades. The company asked its clients and the common public to share their DIY projects. Afterward, Lego aggregated those handmade creations into a three-dimensional globe on the company's official website.
Online users were able to interact with the globe to see their own projects (i.e. if Lego selected them) and check out other people's creations. It's a nice example of a brand-building strategy that just sticks out in the crowd.
Who doesn't like Star Wars? Although the movie franchise is known for its massive revenue, Marvel's Avengers: Infinity War recently bypassed 'Star Wars: The Force Awakens' revenue record, by grossing over $250 million.
Recommended Resources
LucasFilms was quick to acknowledge the efforts of Marvel studios and applauded them through a special social media update. We think that this is one of those photos that speak a thousand words without requiring any need for elaboration.
The heartwarming congratulatory tweet was overshadowed by a message that sends deep respect for LucasFilms and the entire Star Wars team.
Airbnb's Night at Blue Planet is the next one on our list of public relations campaigns examples that worked in the past.
BBC Earth's team working with Blue Planet II wanted to give people an idea of what it feels like to be in the field, under the stary night, amongst wilderness and whatnot. To do so, BBC Earth collaborated with Airbnb and ran a contest where the lucky winners were invited to spend three days and two nights in the Bahamas on the exploration vessel used during the filming process.
These lucky winners dove deep into the Atlantic ocean with the filmmakers to get a firsthand account of nature in action from various different perspectives. This was a once-in-a-lifetime opportunity that couldn't have been made possible without the creativity of the Airbnb team.
---
The Takeaway
We hope that you learned something useful today from the public relations campaigns examples in this post. In case you are still clueless about how to execute your highly anticipated brand PR strategy, we are just a message away.
Feel free to book a demo to help us walk you through the process that will define your brand's presence like none other.