Public Relations Strategy: Build Brand Popularity With This Ultimate How To Guide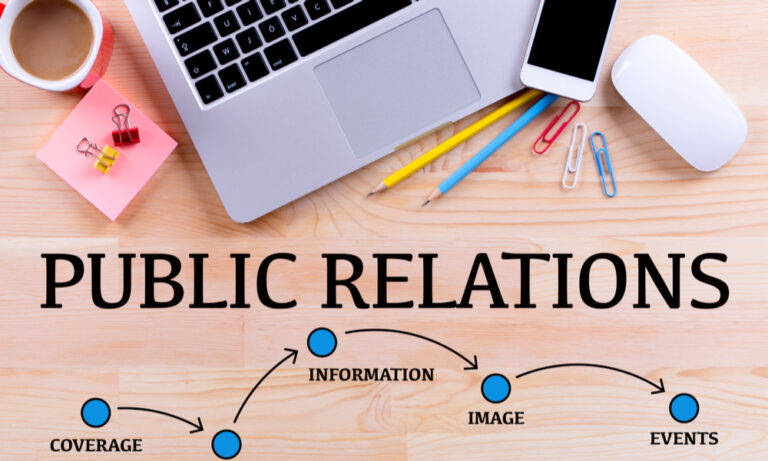 Public relations companies from all over the world aim to project a favorable image of the service or a product that they are representing through the right public relations strategy. The end goal is to engage audiences, build on brand popularity, and connect with consumers.
At the same time, "marketing" isn't the only forte for PR companies.
Seasoned agencies who know how to create the best public relations strategy. Be it analyzing what your audience thinks about your brand, developing new product campaigns or organizing PR events; your company needs to have confidence in any agency you hire.
There's also the "awareness" aspect of many public relations campaigns that alludes to sending out the latest media updates about whatever's going on.
For instance, Client A, signs up a contract with a reputable public relations company in the interest of informing people about the latest developments that are going on at the client's side. The public relations company, on the other hand, creates a newsfeed, publishes press releases, and posts updates centered around such developments to keep consumers connected with the brand in question.
To that effect, we can say that the aforementioned information was just the gist of things that public relations campaigns are executed for. At a deeper level, it is an entirely different game, where you need to know why public relations are super important for any company from a growth perspective.
What Is a Public Relations Strategy?
Public relations strategy comprises of a combination of different strategies aligned with marketing, awareness, and client relationship. In a way, it is more of a hub and spoke effect where multiple variants of public relation campaigns are executed in the interest of companies that need to benefit from such processes.
From a cursory perspective, basic public relations activities include:
Creating statements
Creating and publishing articles with newsworthy content
Sending out press releases on past, current, or upcoming events in a client's company
Control the overall narrative for an organization to improve reputation
… and about a bazillion other things that we will talk about in detail later. The main thing that needs to be highlighted here is that public relations campaigns are not intended for charging consumers any money for sharing information with them.
PR companies simply put out the information through proper channels to bank on user engagement. When it comes to service charges, public relations departments charge clients and companies, who initially sign up for a contract to run such campaigns on the company's behalf.
Having said that, public relations fall under different tiers. Many startup business owners may or may not sign up for a basic public relations campaign package that only covers press releases and article publishing.
Meanwhile, bigger companies go for the full tier services, including but not limited to press releases, newsfeed content, marketing campaigns, advertisement in some sort of publication, emails, newsletter campaigns, media spotlight events — so on and so forth.
Having said that, the important question is whether public relations can be dubbed as marketing, or both of them are entirely different aspects of the same process?
The answer isn't simple because many branches of public relations strategy services sort of gray the difference between marketing campaigns and actual "PR" stuff.
However, one can safely assume that in lieu of paid marketing efforts, a professional PR company can use advertising and marketing as part of the overarching public relations collective.
To put things into context, a decent example would be a public relations campaign with the intent of creating a specific press release, or an article in a trusted publication that has some sort of relevant advertisement running in there.
---
What Are the Main Categories of Public Relations?
As part of the 'what is public relations' dilemma, it is important to know about the types of PR processes that we're going to be elaborating further. So, let's get to it.
Owned vs. Paid vs. Earned Media
When it comes to owned, paid, and earned media public relations, you should know that each of these subcategories has a different impact on the audience. For instance, free media coverage may or may not create as much engagement as compared to prime-time paid media coverage.
In the latter case, the media channels are exclusively paid to feature a public relations ad, campaign, or anything in question during specific time slots. Anyhow, let's take a look at these public relations subcategories at a deeper level.
Owned Media Public Relations
Owned media public relations are like a home base to your company. Either you can execute campaigns yourself, or you can reach out to professional public relations experts to run the processes for you. Regardless, the end goal is the same — i.e. influencing consumers, keeping them up to date about whatever's going on in the company, latest product releases, and vice versa.
Interestingly, owned media is defined as the content that you or your business controls. In that order, this content is released through "owned" platforms sprawling over the following categories:
A Company's Social Media Profile
Official Company Blog
Official Website Copy
Newsletters and Emails
Paid Media Public Relations
Paid media public relations are one step ahead of the owned media public relations. As it is pretty much obvious from the term "paid", you are paying someone to promote your content. The amount of hype, engagement and user reaction depends on the platform's popularity, influencer's popularity, and overall followers or users that are available on any given platform.
This is standard practice these days. Some of the examples of paid media public relations are appended below:
Paid Influencer Marketing Campaigns
Paid PPC Campaigns Executed through Search Engines' Native Ads
Paid Social Media Marketing Campaigns
Earned Media Public Relations:
Finally, when we talk about earned media public relations, it is essentially the best 'word of mouth' marketing process where media companies, news outlets, and popular platforms feature you without asking you for payment.
These platforms may or may not reach out to you to validate the authenticity of the "update" that you recently posted in the form of anything that's meant for client's benefit. However, the point is that earned media is the type of public relations that you should be aiming for in the long run.
Having said that, earning media publicity is not easy. It takes consistency and a whole lot of hard work to stand out as something unique and worthy of the media's attention. That's why we dub it: earned media.
The main subcategories of earned media public relations are:
Overall High Authority and Ranking of Your Brand/ Company On Search Engines
Genuine Praises from Customers All Over the Internet
Free & Exclusive Mentions In News, Reviews, and on Other Popular Platforms
---
Here's an example of Free Earned Media Public Relations Worth a Shot
Ever heard of HARO? We're not talking about the bicycle company.
Coincidentally, both companies share the same name but we are talking about the 'Help a Reporter Out' platform. It's a great place for you to pitch your story or answer where people from the media can pick up on it.
So, how does it work?
HARO is basically a popular website for journalists who are looking to get feedback on some story, or expert opinion from someone out there in the public. These journalists source their queries through the HARO database that eventually sends out 2 – 3 emails to subscribers.
If your company or your services relate to something that the journalist wants insight on, you can send your answer to an anonymous HARO encrypted email address. Usually, these opinions are asked on trending topics, issues, and services that can benefit the public for the greater good.
What's the end result? Well, you get free earned media publicity where you have a shot at getting tons of clients, followers, or users on your platform. The requirements to be considered for the inclusion on topic, submission deadline, and other things have to be kept in mind when throwing out your pitches.
HARO journalists give full credit to the expert and your insight can possibly end up being featured on popular news websites, radio shows, and vice versa.
---
What is the difference between marketing and public relations?
As we mentioned earlier at the start of this post, marketing and public relations often overlap each other in terms of campaign execution. However, the main hairline difference is that public relations are focused on boosting the reputation of a client or a company.
Meanwhile, marketing is focused on goals that convert people into paying customers, driving sales, and the overall popularity of a brand or a service.
Public relations, in the aforementioned context, may or may not have a direct impact on conversions and sales. However, the goal of marketing campaigns is always to increase revenue, sales, and client base for any given brand.
Having said that, the main component of public relations is press releases. They are distributed to post newsworthy updates in the industry. People rarely buy products based on press release distribution because press releases are not directly a form of marketing.
For the best results, we recommend focusing on a combination of PR and marketing campaigns. This way, you are looking to build your brand's reputation, alongside a fair degree of focus on increasing your business volume on the side.
According to recent studies, consistent brand updates through public relations campaigns and marketing can have a positive impact on your business's revenue stream.
---
Public Relations Strategies & Tactics: 5 of The Best In 2021
Let's take a look at some of the best public relations strategies to use in the year 2021 and beyond. After all, when combined, these tactics make for a wholesome effect that falls underneath the 'what is public relations' umbrella.
1. Business Events
Oftentimes, business events present themselves as an opportunity to budding companies that are on the lookout for the media spotlight. You can also gain exposure for your brand by signing up for business events within and outside your local vicinity.
Most of the time, these business events are hosted for free. Paid business events have an entry fee, but it is totally worth it, given the nature of the event and the overall number of people looking to attend the event.
For instance, you have seen those tech expos that bring together hundreds of vendors and thousands of potential customers from all over the place. Many companies set up their stalls to have a brief one-on-one interaction with potential business partners and clients.
Then again, there are speaking engagements at events where not only brand awareness gets a boost but also sheds insight on the latest updates going on in the industry.
2. Community Relations
Community relations are all about establishing a sense of trust and positivity with your locals. Think about charity work, donations, working for a public welfare cause, or anything that can promote your company or brand without extra & deliberate emphasis on the "marketing" aspect.
Many mobile street food businesses set up shop at community event venues to offer free or paid food to the attendees. These businesses do not directly promote themselves, but by being there during the community relations get-together, the brand is automatically creating awareness about the services.
3. Social Responsibility and Corporate Level Strategies
For many thriving businesses, it is all about laying extra emphasis on philanthropy, ethical business practices, and public perception of the brand. There are special hosted events where big-scale brands join up to create awareness about anything related to environment-friendly business practices, welfare campaigns, and vice versa.
This type of public relations has a direct impact on the perception of the brand. Meanwhile, media companies and journalists get to publish stories as a form of earned media for the business in question.
4. Reputation Management
Anything that can potentially, or already has, jeopardized your brand's image, falls under the reputation management category. These issues are handled by public relations companies through different PR tools.
For instance, if a business competitor is posting paid fake reviews about your service, you can hire a public relations agent to respond to those reviews with some sort of concrete information. Also, there are reputation management services that are dedicated to improving a business's reputation to avert any future crises that may potentially hinder the company's operations.
---
Public Relations Is the Need of the Hour
With all the information concerning 'what is public relations' that we have shared in this post, we hope to hear about your brand in the news.
It may not happen tomorrow, or within the next few days, but it'll eventually. All you need to get started on public relations is hiring the right type of PR company. Keep in mind that public relations are an ongoing process where results can take a while to show up.
To that effect, the best public relations companies execute a combination of strategies at the same time to monitor results. It also means that you need to remain patient and in touch with your public relations agent to overlook everything from a broader perspective.
Overall, PR is a great way to build a memorable brand. We couldn't be more excited to hear your side of the story. Have you ever hired a professional public relations company to handle your brand awareness campaigns? If so, feel free to drop a comment in the comments section below.