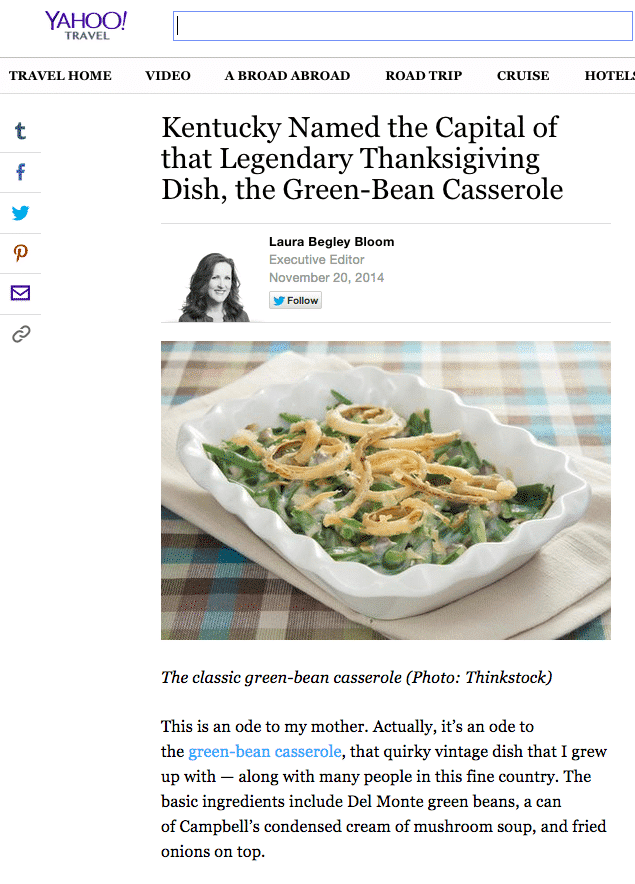 Do you love the green bean casserole as much as your neighbor? How about as much as your entire state? PR Hacker created the Del Monte 'Green Bean Index' to help generate news for the nation's largest supplier of canned green beans.
With 30 million green-bean casseroles set to appear on Thanksgiving tables next week, Kentucky just ranked #1 in the U.S. for love of green-bean casserole, according to the Del Monte Green Bean Index.
To conduct this study, bean counters at Del Monte — the country's prominent grower, distributor, and marketer of green beans and many other delicious vegetables — asked 1,500 Americans to "go green bean" and rate their fondness for the classic green-bean casserole side dish.
Click through to the full Yahoo! story for the full list - and see how your state ranked!
Get even more fun Thanksgiving facts and learn about other holidays today at NationalToday.com!