Your 2021 Guide To Different Types of Public Relations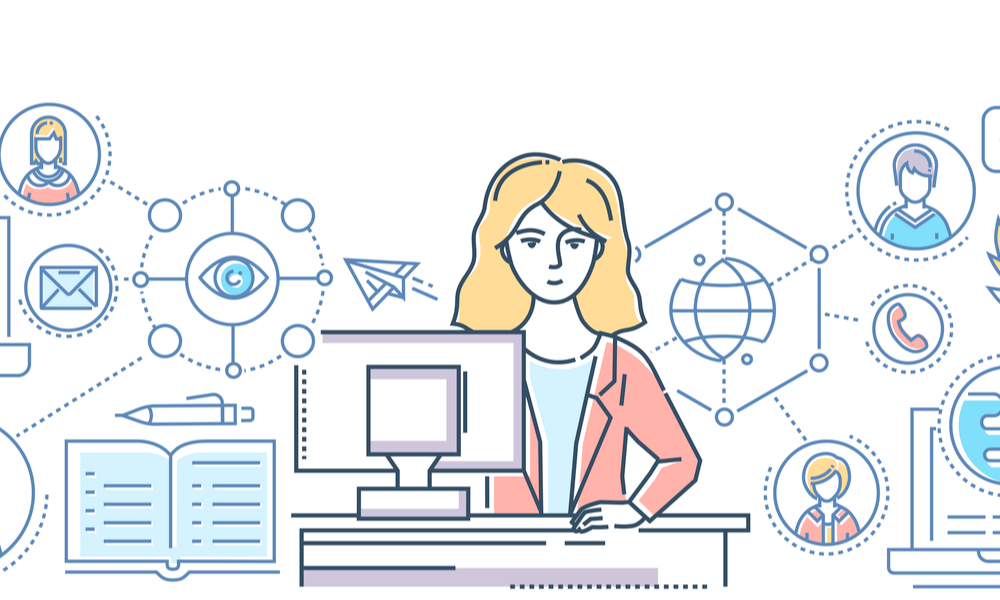 Regardless of the types of public relations used towards any agenda, if the execution is poor, it generates unwanted results. The public's perception of a brand's products, services, and reputation stales – whereas users tend to avoid doing business with the said company.
In this post, we aim to not only highlight the different types of public relations but also signify their importance. We felt that it was necessary to pinpoint different use case scenarios where business owners need to know whether the said PR strategy is going to work or not.
So, without further ado, let's take a deep dive into different types of public relations.
What Is Public Relations?
As a business owner, if it's your first time running, monitoring, or overseeing different types of public relations processes, know that it's a simple strategy to maintain communication between two ends. The first end is the business platform, where it wants to communicate something important. The second end is the clients or customers who are affected by whatever's communicated to them via the said business.
The idea of public relations strategies is to maintain a healthy relationship between the clients and the business in question. In a way, it is a mutually beneficial relationship that entails long-term business opportunities for the company.
So, how does one go on about creating and executing a public relations process?
Right off the bat, when the business needs to send out an important message concerning anything, they get in touch with a public relations specialist. This person creates a draft copy, which is designed towards outbound communication to create a positive image of the company with the target audience.
At a deeper level, the responsibilities of a public relations expert, or a public relations firm normally go beyond the traditional spectrum of drafting copies. Depending on the type of public relations campaign, here are some of the additional things that the process focuses on:
The type of information that is to be shared with the public, stakeholders, or clients
The right time for releasing information
Mode of sharing information – i.e. through a social media page, press releases, media coverage, and vice versa
How the information should be released and what's the agenda behind that (crisis communication, product launch update, etc.)
Having said that, let's take a look at different types of public relations in the online, and real-life industries.
---
Did You Know That There are 7 Different Types of Public Relations?
1. Media Relations
Media relations is the type of public relations that is all about getting attention from journalists, bloggers, broadcasters, and other platforms. This is done solely for the purpose of strengthening the connection of a company with its stakeholders. Meanwhile, stakeholders are those people who are directly or indirectly attached to the company. We'll talk about that later.
For now, you should know that organizations work hard to garner these long-standing relationships through paid and earned media coverage campaigns. A sound example of earned media coverage is HARO, an online platform that connects reporters with credible sources.
Companies get in touch with journalists by sending them pitches at HARO. If a journalist finds a said pitch credible or useful, he or she makes sure that it's mentioned in a news article/ campaign that he is working on. As a result, the business gets a boost in popularity, customer conversions, and media coverage with positive effects that prolong for a decent duration.
2. Community Relations
Up next on our 'types of public relations' list, we've got community relations. Its sole purpose is to build a positive relationship between a local community and an organization through different campaigns. These days, many businesses rely on community relations processes continuously to make sure that the public's interest is aligned with the business in question.
More so, those companies that make it a point to commit to their community's interests are always going to be more attractive than others. This positive connection result's in boosting the company's image – and that's what businesses eventually strive for.
Depending on the medium used for executing community relations strategies, it could be an inexpensive process where the business doesn't have to spend a fortune. For instance, companies post regular updates through their social media profiles to keep everyone outside in the loop.
Likewise, sponsorships, donations, and philanthropy translate to different opportunities for MNCs where they can demonstrate their care and support for the local communities.
3. Crisis Communication
Crisis communication is another important type of public relations strategy where a business requires the help of a PR firm to handle any crisis situation.
For instance, what if a company's founder engages in an unwanted spat with someone on social media. Alternatively, it could be a faulty product line that resulted in a negative public image for a business. In times like these, crisis communication specialists take the podium to elaborate on the situation and provide transparency to maintain the positive image of the company in the eyes of the public.
These days, spokespersons, on behalf of a company, use social media, press releases, and media coverage campaigns to send updates that are meant to "clear the air" around any specific crisis situation. As much as external communication is important, it is imperative to take the company's employees into confidence and execute an internal crisis communication campaign to make sure that everyone's on the same page.
When it comes to crisis communication, you should seek the help of a professional PR firm to get started. These PR companies have specially trained personnel who excel in creating compelling copies with a neutral tone, speech writing, and vice versa.
4. Public Affairs
At a grander level, we need to look at public affairs that help to lobby the relationships between the government and politicians. To think of it, people have a murky view of public affairs campaigns, but we're here to debate over the significance of this special type of PR.
The job of a public affairs specialist is to ensure that the organization's views, which, in this situation would be the government, are aligned with the public's interest. The entire PR affairs team works in a synchronized mode to make sure that whatever information or update is being shared, it's relevant and compelling enough to affect the decision makes at the highest level.
Public affairs PR is a demanding process where decision-makers require industry insights and data-driven metrics to be able to communicate effectively. This is done via one-on-one meetings, drafting different copies, extensive research on different issues, and through a combination of green & white papers.
5. Social Media Communication
These days, social media has become the next big thing on the internet. With the advent of such platforms, companies, governments, and organizations seek to share updates with the public for increased outreach.
As of right now, the most popular social media platforms are Facebook, Twitter, and Instagram. We also have LinkedIn and TikTok, but the latter isn't exactly meant for social media communication – especially newsworthy content updates.
The intent behind social media comms as a public relations company is to promote an organization's reputation and gain positive results. Seeing to the fact that the outreach factor is instant on social media, companies normally jump to seek any opportunity that helps them to get their product, newsworthy content, or update under the spotlight.
Social media communications is one of the easiest types of public relations that generates exponential results when campaigns are executed in collaboration with social media influencers. Influencers tend to have a massive following, and whenever they post an update, it has a profound impact on people's decision-making process.
According to a recent survey from 'Digital Marketing Institute', 70% of the consumers feel comfortable buying anyone online if it's recommended by a popular social media influencer. However, that's not all that social media comms entails as a public relations type. These days, these processes are all about maintaining messages between an organization and its consumers, regardless of real-life geographic boundaries.
6. Internal Employee Communications
Employees and the people that work for an organization are the most important aspect of the business. As much as maintaining external communication is important, it is equally imperative to keep employees on the same page.
Timely communication with internal personnel ensures that the workspace processes are running smoothly, and people are working at an optimal rate. That's where internal employee communications PR comes into effect. It is a process that makes staff feel valued, cared for, and satisfied throughout the tenure of his/her relationship with a company.
7. Strategic Communications PR
Lastly, on our different types of public relations list, we have strategic communications. It is also the final part of the equation where different PR processes are set in place to send out coordinated messages on behalf of a company.
Doing so helps the said business to achieve its long-term and short-term objectives – i.e. to disburse information for the sake of it! The public relations experts make sure that the organization's profile with employees, customers, and media people, is maintained through controlled messages that outline the necessary updates.
---
What Else Is There to Know about Types of Public Relations?
PR is an ongoing process, regardless of the function that you have implemented in place. Sadly, many companies only deem public relations important at the time of sending out press releases or doing some kind of PR stunt.
If you want to scale your business, bring in new customers and maintain a healthy relationship with them, you should do a full-scale PR analysis of your communication strategy. Get in touch with a PR firm that excels in rendering such services at the earliest.