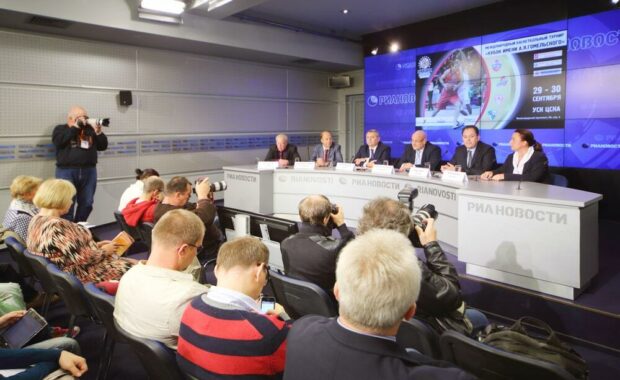 Top Basketball Journalists
Whether it's NBA-level games or plain old 'Basketball' coverage coming from lesser-known countries of the world, these reporters have covered it all. Our list of top basketball journalists was put together after scraping the internet for reliable sources, critics who are indeed worthy of mentioning, and double-checking several facts pertinent to these individuals' past work history.
That being said, basketball is one of the most-watched and highly anticipated sports that we have all fallen in love with at one point or another. Unless and until you are more of a Baseball person or a hardcore footballer, basketball will always be your go-to sport at any time of the day.
Why Do You Need To Look for Top Basketball Journalists?
Let's just say that people have probably forgotten the awesome work that these journalists in the sports industry have been doing. We have disconnected from that era, and a lot of us still need to be filled in on some of the amazing work that these critics have done.
If it's the same to you, these top basketball journalists can actually write a research paper to 'telestrate' the big picture on why the Thunder can never play small or create an exultant postgame write-up to vent on the last night's game events – there's something for everyone on the lookout for such critics.
Needless to say, the work of these top basketball journalists doesn't rea like a beat writer's columns in evening newspapers. Their prose is clear; it isn't dry, and their lines with backhanded humor lash some of the athletes like never before.
Top Basketball Journalists
---
---
---
---
---
---
---
---
---
Darren Sabedra
Sports Reporter, East Bay Times
---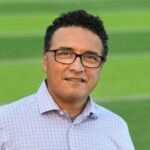 Darren Sabedra is a sports reporter and the high school sports editor, overseeing prep coverage throughout the Bay Area. He's been with the Bay Area News Group since the early 1990s and has covered many sports beats, including Stanford football and basketball, pro baseball and the NFL.
Colin Ward-Henninger
Editor, CBS sports
---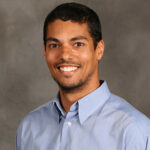 Colin Ward-Henninger is NBA writer and editor at CBS Interactive. Assigned and wrote articles, uncovered potentially viral videos/stories and shared content with other sports outlets to maximize page views and social reach.
Ricky O'Donnell
Editor, SB Nation
---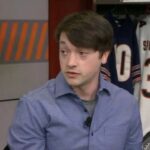 Ricky O'Donnell is the Basketball Editor at SB Nation. Also, writing a newsletter at rickyodonnell.substack.com that has more than 7,000 subscribers.
Justin Williams
Editor, Theathletic
---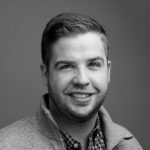 Justin Williams is a staff writer and editor for The Athletic covering the Cincinnati Bearcats. He previously served as a senior editor for Cincinnati Magazine and has written for The New York Times, the Ringer, and Grantland.
Mike Rutherford
Writer, Card Chronicle
---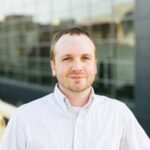 Mike Rutherford is a college basketball contributor for SBNation.com as well as the manager of Card Chronicle.
Dan Favale
Writer, Bleacher Report
---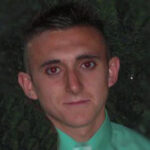 Dan covers the NBA for Bleacher Report, co-host the Hardwood Knocks podcast and endlessly lobby for small-ball lineups.
Pat Pickens
Writer, The Game Day
---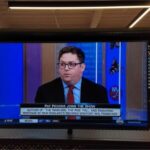 Award-winning sports journalist with more than 15 years of experience and a knack for storytelling. Working full time as an editor and writer covering the NHL since 2013 with bylines in The New York Times, Bleacher Report, USA Today, Rogers Sportsnet, Associated Press, NHL.com and others.
Jeff Eisenberg
Writer, Yahoo
---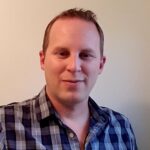 Jeff Eisenberg has covered college basketball for Yahoo Sports since 2010. The California native came to Yahoo from the Riverside Press-Enterprise, where he covered UCLA basketball and the Los Angeles Lakers.
Pat Forde
Senior Writer, Sports Illustrated
---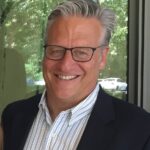 Pat Forde is a sports journalist who is a national columnist for Sports Illustrated. He previously worked for ESPN, The Courier-Journal in Louisville, Kentucky, and Yahoo Sports.
John Branch
Reporter, New York Times
---
John Branch joined The New York Times in 2005 as a sports reporter. He won the Pulitzer Prize for feature writing in 2013 for "Snow Fall," and was a finalist for the prize in 2012 for his series of stories about Derek Boogaard. He is the author of three books, including "Sidecountry," in 2021, a collection of New York Times stories.