Top Food Journalists
These journalists draw attention to some of the most pressing issues facing the world today, including agriculture challenges, improved food policies, healthy eating, and more. The passion for food and beverage these journalists have is tangible in their work, and the impact these journalists have on what we eat and drink brings joy to our ever-hungry lives. TOP is recognizing ten deserving reporters with our Top Food Journalists Awards.
Selecting the TOP Food Journalists
These journalists draw attention to some of the most pressing issues facing the world today, including agriculture challenges, improved food policies, healthy eating, and more. The passion for food and beverage these journalists have is tangible in their work, and the impact these journalists have on what we eat and drink brings joy to our ever-hungry lives. TOP is recognizing ten deserving reporters with our Top Food Journalists Awards.
Even in its most primary form, the world of food reaches far and wide including nutrition, recipes, restaurant openings, innovative dishes, culinary trends, prolific chefs, and products. The ingredients used in food impact millions of animals', acres of land, public policy, business, and people's lives. Our list brings together reporters that reflect this expansiveness. We set out to honor writers who are tackling the complexities of food manufacturing, travel the world to find emerging trends and the people who dedicate their lives to making sure what we eat is worth it.
TOP Food Journalists
10. Aubrey Allison NPR News
---
9. Tim Carman The Washington Post
---
8. Addie Broyles Austin American-Statesman
---
7. Liza de Guia Food. Curated
---
6. Helena Bottemiller Evich POLITICO Pro
---
5. Brett Thorn Nation's Restaurant News
---
4. Mari Uyehara Taste
---
3. Serena Maria Daniels Tostada Magazine
---
2. Tejal Rao New York Times
---
1. Kristen Aiken HuffPost Taste
10.
Allison Aubrey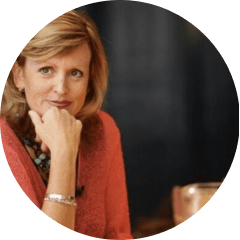 | | |
| --- | --- |
| Current Publication: | NPR News |
| Beat: | Food Policy and Nutrition |
| Articles: | 3,326 |
| Twitter Followers: | 10.5k |
| Twitter Username: | @AubreyNPR |
Allison Aubrey is a correspondent for the National Public Radio (NPR) News, where her stories appear on Morning Edition and All Things Considered. As a contributor to the Public Broadcasting Service's NewsHour, she is the recipient of a 2018 James Beard broadcast award for her coverage of "Food As Medicine." Aubrey is also a 2016 winner of a James Beard Award in the category of "Best TV Segment" for a PBS/NPR collaboration. The series of stories included an investigation of the link between pesticides and the decline of bees and other pollinators and a two-part series on food waste. In 2013, Aubrey won a Gracie Award with her colleagues on The Salt, NPR's food vertical. She also won a 2012 James Beard Award for a best food blog. In 2009, Aubrey was awarded the American Society for Nutrition's Media Award for her reporting on food and nutrition. She was honored with the 2006 National Press Club Award for Consumer Journalism in radio and earned a 2005 Medical Evidence Fellowship by the Massachusetts Institute of Technology and the Knight Foundation. In 2009-2010, she was a Kaiser Media Fellow.
Signature Story
Aubrey's award-winning reporting for "Food4Thought" uncovered the unsettling fact that up to 40 percent of food produced never gets eaten. Market forces like over-planting by farmers and produce dumped because it's too close to its expiration date to survive the retail cycle are often to blame for a problem that contributes to global warming. This eye opening segment was so well received that PBS News Hour turned it into a recurring feature, exploring a wide range of questions related to food waste with Aubrey at the help of the conversation. How does all this food waste occur? What are some of the challenges facing those who would like to reduce food waste? What can ordinary Americans do to help with this problem? What policy changes would help to address the issue? Aubrey's reporting delves into these topics and more, and the result is truly illuminating.
Why You'll Want to Read
Aubrey's recent stories have covered a coalition of state attorneys general suing the current administration for weakening federal nutrition standards for school meals and the true harm proposed by unhealthy diets. Her consumer-oriented reports are aimed at bringing the latest news to health-conscious listeners, offering tips and insight into wellness, fitness, nutrition, and complementary and alternative medicine. Aubrey's in-depth investigative journalism of hard-hitting food policy issues has shed light on some of the major issues and injustices facing our nation in regards to food policy, nutrition, equality, sustainability, and access. Not only does her reporting gets to the core of the issue, she takes it even a step further and explains how the matters at hand are impacting various subsets of people across the world.
9.
Tim Carman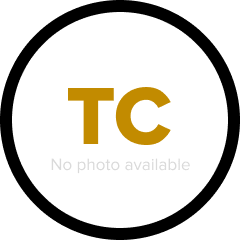 | | |
| --- | --- |
| Current Publication: | The Washington Post |
| Beat: | National Food, Dining |
| Articles: | 2,010 |
| Twitter Followers: | 21.9k |
| Twitter Username: | @timcarman |
Reporting for The Washington Post, Tim Carman focuses on national food issues and Washington, D.C.-area restaurants and dining options. Carman's articles cover food trends nationwide and, recently, the rise of the plant-based burger in fast food and its likely impact on other food providers. Carman has been included in three editions of the "Best Food Writing" anthology. He is a three-time James Beard Award nominee, a finalist for an Association of Alternative Newsweeklies Award for food writing, and winner of the 2011 James Beard Award for food-related columns and commentary during his tenure at Washington City Paper in which his more notable pieces included "Ignore the Pizza Police," "Supply and Da Men," and "Schmeer Campaign."
Signature Story
Perhaps one of the biggest cult classic pieces of journalistic gold Carman has written during his expansive food reporting career is "America's Most Authentic Dive Bars," which was co-authored with Fritz Hahn and Shelly Tan, and published in The Washington Post in 2018. The story earned him major street cred among food journalists across the nation, not to mention a James Beard Award nomination. The story defines what exactly qualifies an establishment as a dive bar, features interviews with owners and longtime employees of the top dive bars, details the vibe and history of each, and highlights the best reasons to visit including signature cocktails and can't-miss gritty, legendary interior elements.
Why You'll Want to Read
Carman's knowledge of the D.C. – and national — food scene is deep, and his love of the subject is overwhelmingly apparent in every line he writes and tweet he shares with his followers. In addition to being an impeccable written storyteller when it comes to dispelling others' stories, he is also well known in the food journalism community for weaving his own personal narratives and oftentimes hilarious commentary into his stories– not to mention, he has been known to make his own yogurt, charcuterie, and Texas-style brisket in his spare time and isn't shy about sharing his learnings.
8.

Addie Broyles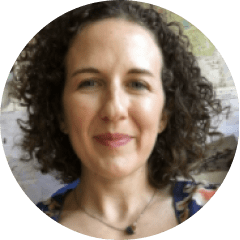 | | |
| --- | --- |
| Current Publication: | Austin American-Statesman |
| Beat: | Food and Cooking |
| Articles: | 3,562 |
| Twitter Followers: | 16k |
| Twitter Username: | @broylesa |
Broyles has served as the food writer for the Austin American-Statesman since 2008, covering everything from cookbooks and food trends to farmers markets, food entrepreneurs and culinary culture in the Wednesday food section, where she has a weekly column called Relish Austin. She also pens the popular blog 'The Feminist Kitchen' and is a founder of the Austin Food Bloggers Alliance, a nonprofit organization made up of more than 100 Central Texas food bloggers. In April 2013, the History Press published "The Austin Food Blogger Alliance Cookbook," a community cookbook that Broyles spearheaded and whose production she oversaw. Broyles won a National Headliner Award in 2012 and her Relish Austin blog has won honors from the Society of Features Journalism and the Texas Associated Press Managing Editors. Her freelance work has appeared in Dwell, The Guardian, Metropolis, Bust, and Food Network Magazine.
Signature Story
Broyles' quintessential signature story, "A decade of dishing: What I've learned in 10 years as a food writer," was published in the Austin American-Statesman and is chock-full of unremarkable insights and learnings from her tenure as the newspaper's sole food writer. From the massive influence Twitter had on the food journalism scene, to nostalgic stories she's written over the years and family recipes she's had the honor of sharing with her readers, to ongoing trends like lack of transparency in food chain processes and the city's unaffordable, non-nutritious school lunches, there are countless lessons to be learned from her experience covering anything and everything food-related in one of America's fastest growing foodie cities.
Why You'll Want to Read
Broyles' believes relishing food is about taking time to enjoy what has become the often hurried and mundane task of nourishing our bodies. She has two children, so family meal-planning and time-saving tips of the trade are interwoven into every article she writes. Broyles is also a culinary historian when it comes to the ever-evolving Austin foodie scene, with expert knowledge on all the best local dives and hidden gems.
7.

Liza de Guia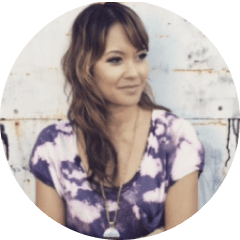 | | |
| --- | --- |
| Current Publication: | Food. Curated |
| Beat: | Global Food Culture |
| Articles: | 200+ |
| Twitter Followers: | 25.4k |
| Twitter Username: | @foodcurated |
Liza de Guia is the founder and chief storyteller of Food. Curated, an inspirational, online video storytelling series about the people, passion, and magic behind good food. A five-time James Beard nominee for best food video webcast, de Guia takes her camera behind-the-scenes into kitchens, onto boats, and around farmlands to give viewers an up close and personal glimpse of the true life of food artisans so her audiences can see where good food comes from and make a point to seek it out. She got her first taste of food storytelling as the on-air food host/reporter for a hyper-local lifestyle channel called Plum TV in the Hamptons, where she hosted and directed a farm-to-table series that reached its own popularity out on The East End. From there, it was a fast and furious catapult onto the food journalism scene for de Guia with her mantra that "all good food has a story to be told" as her guiding principle. She launched Food. Curated in 2009, way before long-form food documentaries were a thing on the internet. In fact, many respected food and beverage reporters believe her series was first to arrive on the food documentary scene and inspired a new genre of storytelling within the industry.
Signature Story
With over 200 short video documentaries under her belt, a BRAVO TV series, and countless multimedia production partnership series, it's hard to pick just one signature story that highlights de Guia's remarkable visual storytelling capabilities. One of her more recent, controversial stories, entitled "Brooklyn Bugs: Evolving Our Taste for Edible Insects," is definitely worth checking out to get a full sense of her truly unbiased reporting skills when it comes to different cultural food habits and ability to uncover all sides of the story.
Why You'll Want to Read
Liz de Guia has solidified a few essential truths about herself during her food journalism career: she loves food, she loves people, and she LOVES telling a good story. She is at her happiest with a camera in hand and a stranger in front of it, being trusted with tales of hard work, life, and determination. She uses her journalism as an outlet to share what she enjoys doing most in this world, and that passion is almost contagious to readers and viewers of her stories.
6.

Helena Bottemiller Evich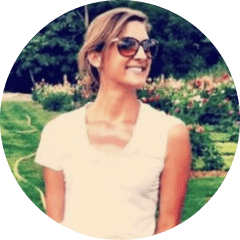 | | |
| --- | --- |
| Current Publication: | POLITICO |
| Beat: | Food Policy, Agriculture |
| Articles: | 291 |
| Twitter Followers: | 22.3k |
| Twitter Username: | @hbottemiller |
Helena Bottemiller Evich is a senior food and agriculture reporter for POLITICO Pro, where she was recently honored with a James Beard Award. She covers Agriculture Policy and topics related to FDA, including Food Safety, Food Safety Modernization Act, Dietary Supplement Regulation, Nutrition, Pet Food, Additives, and Labeling. Before joining POLITICO, Helena spent four years reporting on food politics and policy at Food Safety News, where she covered Congress, the Food and Drug Administration and the U.S. Department of Agriculture. Bottemiller Evich's reporting has taken her to the Louisiana coast during the Gulf oil spill, Arizona lettuce fields, North Carolina hog farms, and the occasional presidential turkey pardoning.
Signature Story
In her hard-hitting, research-based story "The great nutrient collapse," Bottemiller Evich proves with irrefutable evidence that the atmosphere is literally changing the food we eat for the worse. And worse, almost nobody is paying attention. She takes a deep look at how faster-growing, less nutritious algae (AKA junk-food algae) whose ratio of sugar to nutrients is out of whack could also be playing out in plants all over the planet. And, furthermore, Bottemiller Evich tackles the question of what that might mean for humans overall and the plants that people eat―which was only just starting to be investigated when the article was published in 2017.
Why You'll Want to Read
Her reporting has spanned across the political food chain, from the White House Kitchen Garden to Louisiana shrimp boats, and California lettuce fields. Her factual, irrefutable reporting gives her stories an instantaneous credibility factor, and readers know they can count on Bottemiller Evich for ethical reporting– no matter which White House big whigs end up in her crosshairs.
5.

Bret Thorn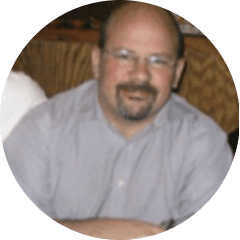 | | |
| --- | --- |
| Current Publication: | Nation's Restaurant News |
| Beat: | Food and Beverage |
| Articles: | 1,315 |
| Twitter Followers: | 15k |
| Twitter Username: | @FoodWriterDiary |
Bret Thorn is senior food editor of Nation's Restaurant News, a website and magazine for the food service industry, with responsibility for spotting and reporting on culinary trends across the country. From 2006 to 2008, he also wrote the Kitchen Dish column for The New York Sun, covering restaurant openings and chefs' career moves. He joined Nation's Restaurant News in 1999 after spending about five years in Thailand, where he wrote articles about food business, restaurant startup financing as well as regular dining column reviews and food columns for Manager magazine and Asia Times newspaper. Thorn also studied traditional French cooking at Le Cordon Bleu Ecole de Cuisine in Paris. His monthly column in Nation's Restaurant News won the 2006 Jesse H. Neal National Business Journalism Award for best staff-written editorial or opinion column.
Signature Story
A cornerstone of Thorn's writing style is putting larger contextual issues like big data into the realm of the food industry and showing the impact they have on it as a whole. In his story "Taking small bites of big data," he shows the overwhelming impact customer and inventory data is having on how restaurants operate, conduct business, and ultimately function as whole. His comprehensive analysis shows how data is impacting each and every facet of the food industry, and it's quite an eye opener.
Why You'll Want to Read
From tasty roundups with the latest menu transformations from several quick-service restaurants to in-depth feature articles about every facet of a single mom and pop shop's operations, Thorn's reporting is multi-faceted and focuses on how overarching cultural trends and themes impact food and beverage as a whole. His analysis of the financial market status and emerging technologies related to the food industry is also unparalleled, and he has a writing style that's easy to follow and entertaining.
4.

Mari Uyehara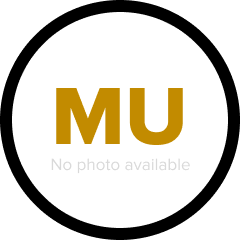 | | |
| --- | --- |
| Current Publication: | Freelance Writer |
| Beat: | Fashion |
| Articles: | 1,338 |
| Twitter Followers | 993 |
| Twitter Username: | @mariuyehara |
Mari Uyehara is a food and travel writer known for contributing to Taste and previously a food editor for Time Out New York and Martha Stewart Living Radio. In 2019, Uyehara won a James Beard Award for her column "What We Talk About When We Talk About American Food" which explores the politics, stories, and inspirations behind American foods. In recent articles, Uyehara covers how Japanese-Americans helped launch the California tuna-canning industry and the life of Margaret Rukin, founder of Pepperidge Farm. She was previously a senior editor at Saveur and Time Out New York, and her writing has also appeared in The Nation, The Boston Globe, and The Wall Street Journal.
Signature Story
Signature Story Uyehara is one of those truly talented food journalists who can take a deep, introspective look at not only the culture of the food topic at hand, but also how it evolved to be that way. One such article that exemplifies this raw talent is her story entitled "The fathers of the coffee internet" published in Taste last year. From the farmers who began growing coffee in Ethiopia tens of thousands of years ago, to the onslaught of the commercialized Starbucks on every corner, to the rise of the artisan barista shop, this insightful light-roasted story leaves the reader with no questions whatsoever when it comes to the evolution of modern coffee culture.
Why You'll Want to Read
While rich in culture and history, her articles also tell a robust story that is relevant to today's reader. Her writing style is also punchier and shorter than many of the investigative, research-based food journalists on this list– while at the same time not compromising in the background fact department. Uyehara is poised for great things to come in the food journalism world, and there's no denying that this budding culinary reporter has a bright future ahead of her.
3.

Serena Maria Daniels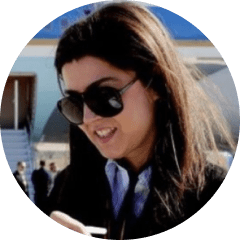 | | |
| --- | --- |
| Current Publication: | Tostada Magazine |
| Beat: | Food Politics & Culture |
| Articles | 947 |
| Twitter Followers: | 1,420 |
| Twitter Username: | @serenamaria36 |
Serena Maria Daniels is an award-winning Chicana journalist who brings with her more than a decade of award-winning journalism experience working at the intersection of food, identity, politics and urbanism. Based in Detroit, her reporting can be found in Reuters, Forbes, NPR's The Salt & Latino USA, Thrillist, Next City, and others. She is also the founder, Publisher and Editor of Tostada Magazine, a food and culture-focused new media outlet. A recovering daily newspaper reporter, she is currently a freelance food journalist and her stories about halal burgers, Ramadan IHOP, chapulín pizza, and other topics have earned her a cult readership following. Her favorite tacos come from back home in LA, she does not believe in ketchup on hot dogs, and she prefers her pizza square.
Signature Story
Published in Thrillist in October 2019, Daniels' article entitled "After Halloween, the Dead Rise for This Treat" is a cultural masterpiece that brings insightful authentic traditional Mexican heritage to an over-Americanized phenomenon that is Dia De Los Muertos. Among the things she teaches readers about the food customs surrounding this holiday are insights such as where to buy authentic pan de muerto in America, which Day of the Dead food traditions are actually rooted in Hispanic heritage and which are bogus, and how to celebrate authentically. She brings her zesty Latina writing style and culinary delights to this story– just like she does in every other article she pens.
Why You'll Want to Read
Even the most culturally aware Americans can fall victim to ethnocentric views of food, and Daniels offers a fresh and unique spin on every food and beverage-related topic she covers. If you're looking for the best places to buy ethnic grocery items, get authentic international menu options, or find recipes for international dishes then look no further than Daniels.
2.

Tejal Rao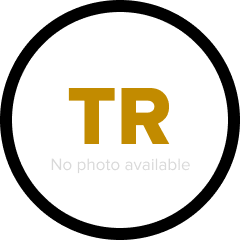 | | |
| --- | --- |
| Current Publication: | New York Times |
| Beat: | Restaurants/Dining |
| Articles: | 529 |
| Twitter Followers: | 28.3K |
| Twitter Username: | @tejalrao |
Tejal Rao is a California Food and Restaurant Critic for The New York Times. In 2018, she was named the first NYT California restaurant critic, and she reviews restaurants and writes about food and food culture all over the golden state. Rao has experience as a food critic, coming from Bloomberg Pursuits as a food editor and restaurant critic, as well as a senior writer at Tasting Table. Tejal is the recipient of the 2013 James Beard Foundation's Craig Claiborne Award, and was included in Forbes magazine's 30 Under 30 of 2013.
Signature Story
One of Rao's notable recent pieces for the New York Times, entitled "California's Luxury Dining Circuit: Delicious and Dull," is a prime example of how her spot-on analysis leaves nothing to the imagination. In the roundup critic's review piece, she gives her opinion on three new golden state luxury dining establishments– The French Laundry, the Restaurant at Meadowood, and SingleThread– stating that they have much in common: "amazing precision, sky-high prices, and a sedating sort of predictability." This signature story of hers is anything but predictable or sedating, although it is written with amazing precision.
Why You'll Want to Read
Rao isn't afraid to speak the truth or give a negative review, which her readers definitely appreciate. If a restaurant is subpar, she states it point blank. Her in-depth analysis of all facets of the dining experience– from the cuisine, service, price, menu diversity, interior aesthetic, and overall vibe– paint a vivid picture for her readers that make them feel as if they were there dining beside her.
1.

Kristen Aiken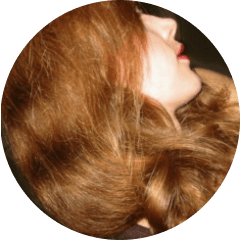 | | |
| --- | --- |
| Current Publication: | HuffPost Taste |
| Beat: | Food and Style |
| Articles: | 431 |
| Twitter Followers: | 3,014 |
| Twitter Username: | @kristenaiken |
Kristen is the Senior Editor of Food and Style, and the founding editor of HuffPost Taste. Previously she worked at Martha Stewart, NBC, Major League Baseball and the New York Yankees. She is a graduate of Barnard College at Columbia University and the French Culinary Institute in New York City. She's based in New York and was a finalist for a James Beard Foundation journalism award.
Signature Story
This versatile food and beverage journalist doesn't necessarily have a signature story type; however, monthly roundups of the most popular Instagram recipes have become one of Aiken's bread and butter stories that garner thousands of shares on social media each month. Check out her piece "The 10 most popular Instagram recipes from October 2019" for some delicious ideas for your next meal prep session, and for a tantalizing taste of what you can expect out of some of her lighter fare articles.
Why You'll Want to Read
With articles that range from the top avocado recipes on Pinterest to everything you ever wanted to know about handling raw chicken, Aiken is every kitchen novice's dream journalist. This is one multi-talented foodie journalist you can't pigeonhole to a specific type of article, though, with harder-hitting stories that challenge your preconceived notions of what healthy eating actually means and what is and isn't cultural appropriation when it comes to fusion dishes in the culinary world.