Top Lifestyle Journalists
Humans are capable of both greatness and fault in equal measure, and with these awards, TOP wants to shine a light on the type of news, and its In a world where oftentimes major current events and political issues are constantly at the forefront, we want to refocus our efforts on the essential role of lifestyle journalism — and to show our appreciation for how it makes our lives easier — TOP Lifestyle is recognizing notable reporters with our Top Lifestyle Journalists Awards.
Selecting the TOP Lifestyle Journalists
Living in the digital age, we often see that the lightning-fast pace of the complex media landscape can overshadow the contributions and these dedicated journalists make that impact our daily lives. In a world where oftentimes major current events and political issues are constantly at the forefront, we want to refocus our efforts on the essential role of lifestyle journalism — and to show our appreciation for how it makes our lives easier — TOP Lifestyle is recognizing notable reporters with our Top Lifestyle Journalists Awards.
In order to first select who would make it into our Top Lifestyle Journalists Awards, we contemplated the meaning of "Lifestyle." Comprising one of the most nebulous sectors in journalism, lifestyle covers everything from the arts and entertainment to politics… but doesn't actually cover arts and entertainment or politics. Rather, lifestyle journalism seeks to understand what our mundane relationships are with current events, seismic changes in technology, new trends in healthcare, and the hot shows that make up our cultural vernacular. We sought out and identified writers who excel at navigating the intersections of how we feel and react to shifts in our culture and communicate those feelings with efficacy, clarity, and style. We scoured major publications for prolific and impactful writers, then used analytic tools to find which writers whose works impact the most people. Of course, we also included respected journalists known for being thought leaders in the lifestyle space. The result: Our Top Lifestyle Journalists Awards, composed of a smattering of talented journalists across mediums and publications.
TOP Lifestyle Journalists
10. Christina Vallice Wall Street Journal
---
9. Thomas Legro Washington Posy
---
8. Joshua Yehl IGN
---
7. Alex Apatoff Besen People
---
6. Charlotte Triggs People
---
5. Annie Colbert Mashable
---
4. Brittany Levine Beckman Mashable
---
3. Emily DeCiccio Fox News Channel
---
2. Chris Kensler Fox News
---
1. Monica Drake NYT Online
10.
Christina Vallice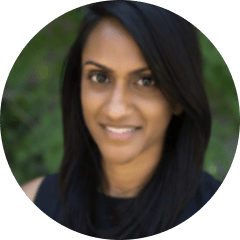 | | |
| --- | --- |
| Current Publication: | Wall Street Journal Online |
| Beat: | News & Specials |
Before securing the spot as Senior Executive Producer at The Wall Street Journal, Christina worked her way through the ranks of NBC's Nightly News, covering everything from human interest to politics and the environment. Additionally, after becoming a segment producer for Nightly News, she moved onto producing for Vice News, covering a variety of topics and moving liquidly in and out of lifestyle and other verticals, showing a scope of skill not usually seen in the hyper-specific world of TV. Following Vice, she was scooped up by the WSJ and now oversees their video department, including (once again) everything from elevator interviews with public figures to explainer videos for major current events.
Signature Story
As more and more television networks build their own content libraries to compete with other streaming services in a media arms race, we're starting to see how the accumulative total of these networks will look on our wallets. Serving as the Senior Executive Producer, Vallice helped create an explainer video showcasing how the rise in streaming services is effectively just another version of the old-fashioned cable. This is just one of many videos that demonstrate her ability to bridge the gap between what's happening on a macro level and how it affects our daily lives.
Why You'll Want to Read
Christina's veteran status in the industry has positioned her as one of the leading producers around as she consistently puts out high-quality content at a modern pace. It's not often that you can find a level of expertise garnered by hours spent writing and crafting stories and packages, but Christina has accomplished that and provides a refreshing level of consistency with everything she's overseen.
9.
Thomas LeGro
| | |
| --- | --- |
| Current Publication: | Washington Post Online |
| Beat: | Lifestyle |
| Articles: | 7 |
| Twitter Followers: | 671 |
| Twitter Username: | @TomLeGro |
LeGro's career as a producer and journalist is varied, extensive, and, most of all, impressive. Not only has he won multiple Murrow Awards as well as garnering an Emmy nod, but he also won a Pulitzer Prize for his work on Alabama senator Roy Moore's scandalous Senate run. But what we love about LeGro isn't just his ability to create top notch political work about complicated, breaking issues, but also that his portfolio includes informative and lifestyle-improving pieces about how to replant your potted plants, the long-term effects of Run DMC collaborating with Aerosmith, and the various ways in which celebrities have used the Oscars as a stage for protest.
Signature Story
His video on the Washington Post reporter confronting a woman who made false accusations against Roy Moore is a groundbreaking story, but his project chronicling the use of the Oscars as a platform for protest is at the perfect intersection between politics, arts, and culture that makes lifestyle journalism what it is – an elevation of a specific cultural niche to something much broader.
Why You'll Want to Read
Able to cover everything from major current events to how you can keep your houseplants alive, LeGro's journalism is well-rounded and sharp. Simply put, following his stories and career is a great way to stay abreast of everything you need to know to feel confident at a dinner party, which is the sign of a great lifestyle journalist.
8.

Alex Apatoff Besen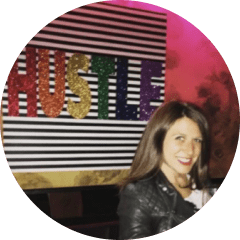 | | |
| --- | --- |
| Current Publication: | Austin American-Statesman |
| Beat: | Lifestyle Dir, People Online |
| Articles: | 880+ |
| Twitter Followers: | 2.5k |
| Twitter Username: | @Nicefunalex |
Alex Apatoff Besen started as the assistant to the Editor in Chief at Us Weekly and quickly moved her way up the chain, hopping over to People and becoming the Lifestyle Director of People Online in 2018. Alex, clearly an industry veteran, is adept at taking what we see the celebrities and influencers doing on our screens and stitching it to the fabric of our daily lives. Whether it's educating the public on how to shop for affordable, original artwork, or sharing the vulnerable postpartum photos of celebrity parents, her reach is far, wide, and helps us understand some of the major trends currently in our cultural zeitgeist.
Signature Story
Alex's breakdown on how to shop for affordable art (that you'll actually love) is a remarkably bold idea of democratizing the art world. What is typically considered a practice reserved for those who can invest in a piece, Apatoff Besen takes us through the strategies of how to find original works that don't break the bank and look great on your wall. It's one thing to talk about the lifestyles of the rich and famous, it's another to show you how easy it is to live it yourself – but within your own budget.
Why You'll Want to Read
Apatoff Besen has a great signature style of connecting you, the reader, with the worlds of celebrities and stars that isn't pandering or gawking. She lets you in on secrets for how to make your life better, or at least some great gifts for how to make the lives of those you love better.
7.

Brittany Levine Beckman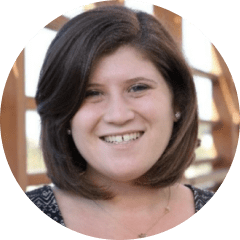 | | |
| --- | --- |
| Current Publication: | Mashable |
| Beat: | Lifestyle & Entertainment |
| Articles: | 486 |
| Twitter Followers: | 2,680 |
| Twitter Username: | @brittanylevine |
Stacy Palmer has been the editor for the Chronicle of Brittany uses her writing talents to take us to the front lines of changes in health and wellness by covering CBD and the cannabis industry with its intersection at holiday gifts and sustainability. Her work also encompasses how the LGTBQ community is portrayed in the media, food in our pop culture, and a myriad of other confluences that accompany lifestyle journalism. Additionally, Brittany suavely navigates the murky waters of online dating, being a woman on the internet, and the psychology of our own Netflix habits.
Signature Story
Brittany's demystification of CBD and THC as well as her guide to what to know before getting your parents into cannabis wellness products is an excellent primer in being wary about the shaky cannabis industries hurried integration into our typical product choices. The wellness industry is already full of marketing tactics and branding as a way to convince consumers of health benefits that may not be real, but cannabis is in such early stages of a legitimate industry, that having a calm, clear voice of concern like Brittany's is a great way to make sure you're doing what's best for you or your loved ones.
Why You'll Want to Read
Brittany is a master at picking stories that are illuminating, engaging, and not so heavy that it brings you down. With such a saturation of serious news on the internet that speeds through a faster-than-life cycle, it can be hard to find stories that make you happy you opened up your browser. But Brittany's articles provide everything you need to walk away from the experience feeling as though you learned something without the need to look through a lens of cynicism.
6.

Eve Peyser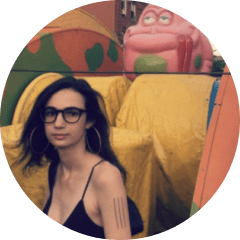 | | |
| --- | --- |
| Current Publication: | POLITICO |
| Beat: | Food Policy, Agriculture |
| Articles: | 1,000+ |
| Twitter Followers: | 80k |
| Twitter Username: | @evepeyser |
A native Manhattanite turned Brooklynite, Eve Peyser quickly amassed a cult following via Twitter and then used her excellent writing skills to lampoon that into a lauded journalism career. Rather than working a beat for a major publication, Peyser guides us through the complicated areas of modern life with carefully constructed essays on issues such as dating, social media, politics, New York City, and many more.
Signature Story
Peyser's op-ed in the New York Times Sunday Review about baking (a lack of) pet ownership is a welcome navigation of life in the digital age and the contrast of creating something that responds to stimuli – such as sourdough bread – is a stark reminder of how frequently we may blur the lines of what's real and what is just in our phone.
Why You'll Want to Read
Peyser writes about "millennial" topics with wit and honesty and leaves out the typical snark and condescension typically seen in lesser journalists trying to cover those subjects. She can touch politics, celebrities, dating, and social media all with the same enlightening insightfulness that makes her work a worthwhile read.
5.

Monica Drake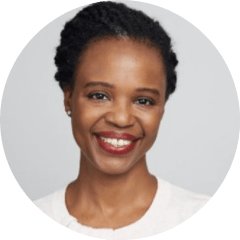 | | |
| --- | --- |
| Current Publication: | NYT Online |
| Beat: | Travel and Lifestyle |
| Articles: | N/A |
| Twitter Followers: | 11k |
| Twitter Username: | @monicadrake |
Monica Drake has achieved a long list of accolades throughout her journalistic career. Not only is being the Managing Editor of the New York Times a major accomplishment, but she's also the first African-American woman to be on the historic newspaper's print masthead. She also created the "52 Places to Go" beat while working in the Travel bureau, introducing the wrinkle that the Times would hire a travel writer to visit all these places for one week each, which then set the internet ablaze with submissions from enthusiastic travelers hoping to become that lucky travel writer.
Signature Story
Monica created and oversees the column "Surfacing," which aims to bring to light subcultures that are thriving throughout the world that are also slightly surprising. One of the most illuminating stories so far in the series is about the subculture of Jamaican synchronized swimmers and the institutional following of the Cleveland Browns.
Why You'll Want to Read
Monica does a fantastic job of bringing to "surface" the larger themes and subtext often missed in lifestyle issues such as the next hot travel destinations or NFL team fandom. It's one thing to report on travel, it's another to report on how the differences between cultures, places, and geographies are actually more bonding than we may think.
4.

Charlotte Triggs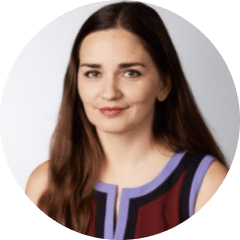 | | |
| --- | --- |
| Current Publication: | People Online |
| Beat: | Health |
| Articles: | 1000+ |
| Twitter Followers: | 18,777 |
| Twitter Username: | @charlottetriggs |
Charlotte Triggs is more than her role as Deputy Editor at People. Much like how she reports on much more than just the "lifestyles of the rich and famous." Charlotte, as a mother of three, opened the door to her own life for the publication by documenting the tough job of potty training her triplets. She started as an editorial intern and quickly worked her way up to Senior Editor of TV, covering all platforms in the People brand and educating readers on the latest trends and goings-on of the small screen.
Signature Story
Signature Story It's not often that journalists are able to expose so much about themselves and their own lives within their writing. Charlotte had that opportunity by giving us a look into her parenting style, home life, and how she's able to maintain three kids and a full-time job. It's that kind of vulnerable storytelling that gives her the reach and appeal she has and why we've included her on this list
Why You'll Want to Read
While covering celebrity news and gossip has always been the forte of People's content, Triggs finds a way to do it without the trite "celeb rag" stereotype that other publications have gained over the years. Her stories center more on families and family dynamics, allowing for a more intimate look at celebrities through a lens that's relevant to everyone.
3.

Annie Colbert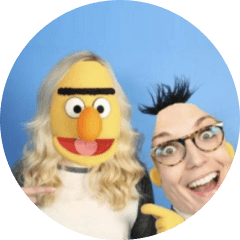 | | |
| --- | --- |
| Current Publication: | Mashable |
| Beat: | Entertainment & Lifestyle |
| Articles: | 522 |
| Twitter Followers: | 13.5k |
| Twitter Username: | @anniecolbert |
Before Twitter became a staple in our lives it was the cool thing to do. Before it was the cool thing to do, it was just a weird social network with a few early adopters. It was during that time that Annie Colbert was already ghostwriting for brands. When Twitter exploded and became the cool thing to do, that was when Annie was featured in the New York Times and WIRED for her early success as a marketer and trendsetter in the social media sphere. It didn't take long for Mashable to notice her, leading to her meteoric rise as the Executive Editor of one of the most prominent tech publications in the industry. Annie's work is firmly set in that lifestyle Venn diagram between tech and culture.
Signature Story
Colbert's love of the Muppets is no secret to anyone who's followed her career. So her ability to combine that with a cameo from Brian Cox of the HBO hit show, Succession, makes for a piece of, well, journalism that is at once fantastic content and just a joy to watch in its pure silliness.
Why You'll Want to Read
With such a saturation of content and "you NEEEED to watch this" recommendations from friends, it can be hard to find the small, joyful moments in our pop culture catalog that help us really enjoy the bevy of production that's being put forth. That's where Annie steps in. Colbert's ability to find the little moments that resonate with us and bring them to the surface from the mess of shows, movies, songs, and podcasts is a refreshing aid to anyone who enjoys reading about the goings on in the world that aren't politics and science.
2.

Joshua Yehl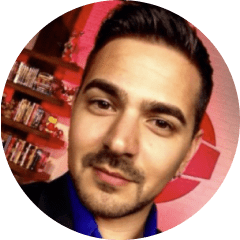 | | |
| --- | --- |
| Current Publication: | IGN |
| Beat: | Comics Editor |
| Articles: | 1,000+ |
| Twitter Followers: | 13.8k |
| Twitter Username: | @JoshuaYehl |
While comics have vaulted their way from niche to mainstream in the past twenty years because of Marvel and DC's massive forays into film and TV, Joshua Yehl's beat covers more than just the latest who's who and what's what. Because comics have now become a massive mainstream industry that breaches everything from publishing to film, TV, and video games (and ropes in billions of dollars), Joshua's reach extends into all those subjects as well, making him at least an expert in the way in which comics and their derivatives are portrayed in the mass media that we consume.
Signature Story
You could spend years reading every word written about "Game of Thrones," but Joshua Yehl's work on the show offers insights without platitude and takes a concise, expert look on the show's construction as well as our relationship to it as audiences. One of his best is the work he put in by actually taking the time to read the show's final script upon public release and offering closure to his viewership about why the showrunners decided to melt the Iron Throne after all these years.
Why You'll Want to Read
It's so easy for anyone who calls themselves a lifestyle journalist or a critic to have an air of condescension when writing about the topics they've developed an expertise in. But Joshua writes about comics, films, and pop culture with an innocent and refreshing joy and passion. It's obvious that his love for these artist expressions comes from a place of joy rather than forming elite clubs of taste.
1.

Louis Peitzman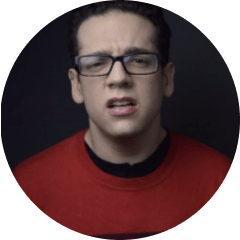 | | |
| --- | --- |
| Current Publication: | Freelance |
| Beat: | Arts, Entertainment, Lifestyle |
| Articles: | 900 |
| Twitter Followers: | 70.4k |
| Twitter Username: | @LouisPeitzman |
Louis Peitzman is a New York-based freelance writer who was once the deputy entertainment editor in the glory days of BuzzFeed. While his vertical insists on covering film and TV, Peitzman has become an authority on broadway and the resurgence of classic shows in our modern times thanks to streaming services that operate as a type of archival library of culture. His takes on Buffy the Vampire Slayer and Golden Girls are modern, refreshing, and delightfully impassioned. Additionally, his writing and work in the LGBTQ sphere and its intersection with arts and entertainment is lauded and has established him as an incredibly respected writer in the industry and one of the reasons why he's on our list.
Signature Story
Peitzman's signature story is his 2013 piece on body acceptance and stigma in the LGBTQ community. His criticism of the "It Gets Better" campaign expertly navigates the rocky shores of feeling as though you're on the fringes of an already fringe community, where if you don't fit the perfect stereotypical mold of being a gorgeous, cis-het, white, gay man then maybe it doesn't really get that much better. That's an important criticism and truth and a powerful and vulnerable statement.
Why You'll Want to Read
Besides his ability to honor the truth in his work, Louis Peitzman approaches lifestyle journalism with a zeal and love for his subjects. He has an infectious desire to consume the media and his writing lights up when he can clearly tap into the larger picture at play here beyond what's happening on the screen. He's a master at giving the reader a broader reason to enjoy a show than just the initial drama at hand.