Top Nonprofit Journalists
Humans are capable of both greatness and fault in equal measure, and with these awards, TOP wants to shine a light on the type of news, and its storytellers, that uplift humanity, embody the spirit of life on Earth right now, and even that expose the low points of life, in an effort to create a brighter future. The following 10 Top Nonprofit Journalists have all done their part to elevate the discourse in our communities by highlighting the works of others doing the same.
Selecting the TOP Nonprofit Journalists
But there's more to journalism than the negative news frequently shared on twitter or bouncing around the cable news pundit-sphere. Humans are capable of both greatness and fault in equal measure, and with these awards, TOP wants to shine a light on the type of news, and its storytellers, that uplift humanity, embody the spirit of life on Earth right now, and even that expose the low points of life, in an effort to create a brighter future.
The following 10 TOP Nonprofit Journalists have all done their part to elevate the discourse in our communities by highlighting the works of others doing the same. In their coverage, the "bleed" is met with empathy, and the leads are those showing leadership to stem the tide of social decay or to embolden the work of social good. Non-profits are often our greatest source of these stories, being in themselves altruistic endeavors, with the reporters who cover them telling the stories we need to balance out the negative news. This is why we've chosen to award these reporters with the TOP NonProfit Journalists Award.
TOP Nonprofit Journalists
10. Melanie Grace West Wall Street Journal
---
9. Ruth McCambridge Nonprofit Quarterly
---
8. Cody Switzer Chronicle of Philanthropy
---
7. Stacey Palmer Chronicle of Philanthropy
---
6. William Barrett Forbes
---
5. David Hessekiel Forbes
---
4. Ben Paynter Formerly of Fast Company
---
3. Lauren Lee Johnson CNN
---
2. Marc Gunther The Nonprofit Chronicles
---
1. Devin Thorpe Forbes
10.
Melanie Grace West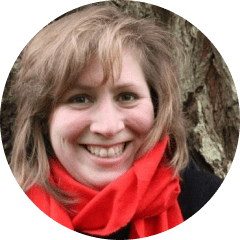 | | |
| --- | --- |
| Current Publication: | Wall Street Journal |
| Beat: | Nonprofits |
| Twitter Followers: | 2,297 |
| Twitter Username: | @_MelanieWest |
Melanie West is a philanthropy reporter and columnist for the Wall Street Journal. Her coverage focuses heavily on New York City health-related subjects and the intersection between public services and nonprofit sectors. More focused than some on daily news writing, West's columns, including Donor of the Day, take a step back from the metro desk and profile philanthropists who support charities in New York.
Signature Story
In her regular series Donor of the Day, West takes a look at the other side of the nonprofit ecosystem, highlighting the people who contribute to a nonprofit's mission through philanthropic donations. These profiles include individuals, foundations, and corporations, giving them some much-needed attention and helping to set an example for other donors.
Why You'll Want to Read
Come for the hard news, stay for the profiles. West is deep in New York City's public health news covering the city's e-cigarette ban, hospital expansions, and public health concerns. But its her profiles of donors that really exemplify her commitment to social good journalism.
9.
Ruth McCambridge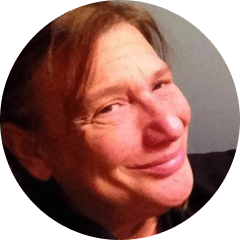 | | |
| --- | --- |
| Current Publication: | Nonprofit Quarterly |
| Beat: | Nonprofits |
| Articles: | 1,567 |
| Twitter Followers: | 521 |
| Twitter Username: | @NPQRUTH |
Ruth McCambridge came to the Nonprofit Quarterly in 1999 and has since helped in transforming it into a national journal. As President and Editor-in-Chief, she brings more than 45 years of nonprofit experience to the job focusing primarily on grassroots community building and policy work. Her writing is a mix of hard news goings on within the nonprofit sphere and analysis of current trends of which she is eminently qualified to opine on considering her vast experience in the field.
Signature Story
McCambridge penned a four-part series about the decline of small and midsized donor households, what the NPQ calls "an urgent matter for the entire sector." In this thoroughly researched series, McCambridge shows how the current trend of "dollars up, donors down" has been particularly stark at lower income levels. She shows how the recession of the late 2000s impacted the overall number of households donating to charities and while the total dollar amounts have remained stable, the pool of donors is down 13% between 2000-2016. Her report puts to bed the correlation between GDP and giving, a mainstay of predicting donor behavior.
Why You'll Want to Read
Ruth's work is incredibly well-researched and well-sourced pulling from many well-regarded studies in the field. Her nearly 5 decades in philanthropy and nonprofits have made her extremely qualified to identify the trends and through lines in these studies that nonprofits across the country rely on to help them make decisions impacting their missions.
8.

Cody Switzer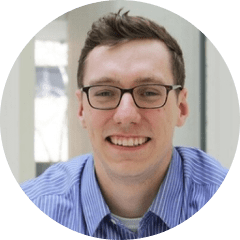 | | |
| --- | --- |
| Current Publication: | Chronicle of Philanthropy |
| Beat: | Nonprofits |
| Twitter Followers: | 2,224 |
| Twitter Username: | @clswitzer |
Cody Switzer is the Director of Growth and Product at the Chronicle of Philanthropy. While not a career journalist, Switzer has written extensively on the nonprofit world and brings a strong project management background to his work writing on nonprofits. His coverage often centers on ways nonprofits and philanthropies can better do their work to accomplish their missions.
Signature Story
Switzer pulls from his extensive experience in nonprofits to offer readers ways to improve their work from the best ways to make videos that capture hearts and minds, to how to reach young donors. In one piece, he discussed how the workspace a charity operates in can impact the success of their mission (much like current thinking in the for-profit space) and how these amenities can set the tone and spur creativity that ultimately improves the mission.
Why You'll Want to Read
If you have an interest in some of the best ways to run a nonprofit and the things that make nonprofit employees tick, Switzer's work will help illuminate and instruct. He bases his insights on years of experience at the Chronicle, Goodwill, and other nonprofit entities, making his views on the subject not only well-thought out and accurate but interesting and compelling.
7.

Stacey Palmer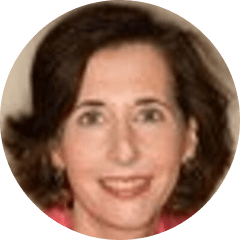 | | |
| --- | --- |
| Current Publication: | Chronicle of Philanthropy |
| Beat: | Nonprofits |
| Articles: | 188 |
| Twitter Followers: | 5,467 |
| Twitter Username: | @stacypalmer |
Stacy Palmer has been the editor for the Chronicle of Philanthropy since its founding in 1988. She has overseen the publication's growth to the top of the nonprofit news world and has done frequent appearances on radio and televisions offering news and opinions on the nonprofit industry. She is the editor of the book Challenges for Philanthropy and Nonprofits. She brings an unbelievable wealth of knowledge on the nonprofit ecosphere gained over decades in the role and has been instrumental in the Chronicle's world class coverage.
Signature Story
Palmer recently published a story for the Association of Fundraising Professionals about fundraising ethics that analyzed the public's level of trust in charities. In it, she focuses on the current battle within the nonprofit world about the "sources" of money donated to charities. She refers to them as "tainted" money, showcases the current controversy around the Sackler family's fortune derived from opioid manufacturing. In it she says that nonprofits are often too opaque in their decision making over ethical dilemmas which hinders public trust but also doesn't do them justice as they are often agonizing internally over these ethical questions.
Why You'll Want to Read
She is at the helm of one of the most influential nonprofit publications in the country and wields significant influence on the type of coverage nonprofits receive. Luckily, she brings a wealth of knowledge and experience to the role making her and the Chronicle essential reading.
6.

William Barrett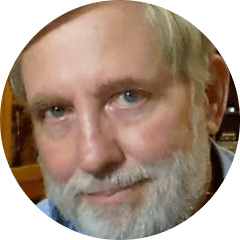 | | |
| --- | --- |
| Current Publication: | Forbes |
| Beat: | Nonprofits |
| Articles: | 188 |
| Twitter Followers: | 3,602 |
| Twitter Username: | @WilliamPBarrett |
Forbes contributor William P. Barrett may be best known for his personal finance and business writings in Forbes but its his passion project of covering the local goings of his home town, Las Vegas, that puts him on this list. In the midst of coverage about local development, fun features of life in LV, the salacious goings-on of the business community, Barrett also spends a great deal of time warning people about bogus nonprofits. While most of the writers on this list got here by showing the light end of the nonprofit spectrum, Barrett exposes the all too important underbelly, at least at the local level.
Signature Story
Barrett has done a series of installments for his New to Las Vegas blog reporting on AI-enabled, PACs disguising themselves as charities and duping Las Vegas residents out of millions. In one installment he put the Breast Cancer Health Council, a d/b/a of Community Health Council PAC on blast for its opaque practices and the fact that 90% of donations go somewhere other than to the mission of finding a cure to breast cancer. He's done this similar story on several other charities plaguing the Last Vegas area.
Why You'll Want to Read
He's cheeky and interesting with a tone of voice that comes from his many decades in journalism. But his writing is also solid journalism. Those interested in personal finance would also find his work on retirement helpful and enlightening.
Unlike most on this list, David Hessekiel is more than just a nonprofit journalist, he's a leader as well. In the weeks immediately after 9/11, Hessekiel, then a journalist, realized that there was a need for a clearinghouse for businesses to connect with nonprofits seeking partnerships. He founded the Cause Marketing Forum (now Engage for Good) to help facilitate these partnerships and be a resource for those working for the social good to find one another and do great things. Since then, he's kept his journalistic chops sharp as a regular contributor to Forbes on the subject of nonprofit and philanthropy, particularly as it relates to the business community.
Signature Story
Hessekiel has been published in all of the major nonprofit publications and has done countless speaking engagements to choosing a signature story is difficult. Instead of focusing on nonprofit news, we've decided to focus on a recent story Hessekiel wrote about a fellow advocate, Pete Frates. Frates came to public attention during the meteoric rise of the ALS Ice Bucket Challenge. His viral video helped set in motion arguable one of the most successful philanthropic campaigns in history, raising $100 million for a cure. Frates passed away recently and Hessekiel wrote compassionately about how people like Frates inspire people to do amazing, seemingly impossible things.
Why You'll Want to Read
Hessekiel has worked on both sides of the nonprofit world, first as a journalist, and later as an advocate. He brings first-hand knowledge to his writing and the kind of compassionate pragmatism you'd expect from someone who gave up a career in journalism to create a nonprofit from the ground up.
4.

Ben Paynter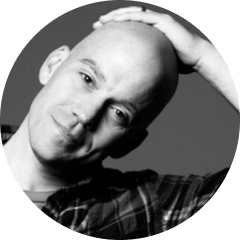 | | |
| --- | --- |
| Current Publication: | Formerly of Fast Company |
| Beat: | Social Good |
| Articles: | 598 |
| Twitter Followers: | 2,743 |
| Twitter Username: | @bpaynter |
Much of Ben Paynter's journalism career can be found at the intersection of technology and social good. Having been a long-time writer at Fast Company, he has written on tech giants and their philanthropic efforts, as well as emerging upstarts looking to reinvent the way we help each other. He's interviewed huge names like Bill Gates and has written on major initiatives from Chobani and Google, and the shifting landscape of philanthropy as generational change and technological advancement impact the way in which we give and give back. He has recently taken the helm of Men's Health's features department.
Signature Story
We're going to highlight not one, but two of Ben's signature stories. The first is a nice example of the kind of larger-trend story that Paynter has been particularly adept at. It's a distillation of the Case Foundation's latest Millennial Impact Report that shows just how Millennials are impacting the world of philanthropy. The second highlights the intersection of technology and social good in a story about how one town in Alaska is making it easier for its residents to apply for SNAP benefits through their mobile phones. It's a small story with wide implications for improving the lives of people not just in rural Alaska, but across the country.
Why You'll Want to Read
Ben has an eye for finding stories that are impactful on a personal level but also indicative of trends in tech and social good that anyone in the space should be paying attention to. He's been able to interview huge figures in the sphere and pull dozens of critical takeaways from those conversations that really illuminate the state of play in the nonprofit sphere and the direction it is headed.
3.

Lauren Lee-Johnson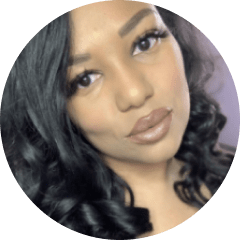 | | |
| --- | --- |
| Current Publication: | CNN |
| Beat: | Special Projects |
| Articles: | 41 |
| Twitter Followers: | 1,189 |
| Twitter Username: | @LaurenLeeTV |
For Lauren Lee-Johnson the local angle is her specialty. Having cut her teeth in local news, she knows the value of appealing to the community and highlights the small but significant efforts of people to better their neighborhoods block by block. She spent three years at one of Detroit's top-ranked news stations, as an associate producer at the Emmy-winning noon newscast, and as a field producer for special events. At CNN she works on special projects and has been awarded the Vision Award from the National Association for Multi-Ethnicity in Communications for her work on helping diverse communities have their voices heard.
Signature Story
It is interesting that for a reporter who seeks to find the local in all news, regardless of whether she's writing on national, international, or local scale, that her signature story would focus on helping people on the other side of the world. In this piece, Lee-Johnson writes about the plight of the Yazidi, an ancient religious group with tens of thousands of members persecuted and enslaved by ISIS in Iraq. This story is a perfect example of concise, critical, social good journalism. It speaks with humanity about the plight of the Yazidi and offers ways the average reader can help. She's written similar stories to aid victims of hurricanes and other disasters. While its not a local story in every respect, the impact it can have on one particular group and locality is immense. CNN Article
Why You'll Want to Read
Lee-Johnson's work bridges the divide between dispassionate journalism and full-throated advocacy. Never partisan, only helpful, her work on nonprofit organizations focuses on those helping others in their communities and ways individuals can be a part of those efforts.
2.

Marc Gunther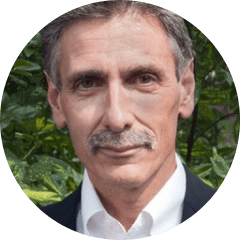 | | |
| --- | --- |
| Current Publication: | The Nonprofit Chronicles |
| Beat: | Nonprofits |
| Articles: | 645 |
| Twitter Followers: | 39.3K |
| Twitter Username: | @MarcGunther |
Marc Gunther is a lover of nonprofits and the work they do. But he also knows that nonprofits are made up of people and sometimes that means writing about the failings of nonprofits as well as the successes. He likens his coverage of the nonprofit world's "leaders and laggards" too much the same as the business press writing about companies. At its heart, the coverage is a good mix of elevating good actors and tough love for those who don't live up to their missions.
Signature Story
It's rare that a signature story would be an internal look at the coverage of another bombshell story but this is the kind of conscientious reporter Gunther is. In his piece on identity politics in philanthropy journalism, he discusses a pair of stories he recently published that surrounded the wrongdoings of two nonprofit leaders who are people of color. In it he discusses the potential biases he may have as a white, Ivy-educated man, but also the critical role the media plays in holding those with power in philanthropy accountable so that they can work unhindered at their missions. These are struggles he faces head on without equivocating. Article
Why You'll Want to Read
Gunther's prose is sharp and clear, revealing how deeply he understands and cares for the philanthropic world he writes on. As evidenced in his coverage, he has a firm grasp of his own limits as an observer and his role in being the truth teller regardless of how painful that truth may be. This brings an authenticity to his work that places him both above the fray and in the thick of the fight. And as a believer in the power of philanthropy, it's clear there's no place else he would rather be.
1.

Devin Thorpe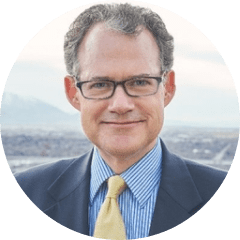 | | |
| --- | --- |
| Current Publication: | Forbes |
| Beat: | Social Good |
| Articles: | 2,003 |
| Twitter Followers: | 41.8K |
| Twitter Username: | @devindthorpe |
Devin Thorpe is a writer, speaker, entrepreneur expert, and self-proclaimed champion of social good. His work has spanned countless publications, books, and speaking engagements. A former investment banker and CFO, he has addressed the United Nations on the subject of using money for social change, looking at finance as a tool to create optimism in the world. He has been a regular contributor at Forbes, writing on social good under the auspices of entrepreneurship, a topic that has resonated across the business community over the last few years. He is currently running for the congressional seat in Utah's third district.
Signature Story
It would be easy to point to one of his books or speaking engagements as his signature story, but for our pick, there's little better than this pragmatic and optimistic piece about the nature of need and philanthropy in the developing world. He speaks about how solving the world's problems one at a time isn't solving the world's problem. It needs a portfolio of solutions, working together and accomplishing many goals at once. In this piece, he discusses a hypothetical family living in extreme poverty and how the solution to one problem is simply that, a solution to one problem, not THE solution to extreme poverty. It's an honest but hopeful piece that injects common sense into the conversation.
Why You'll Want to Read
Devin Thorpe is an optimist who looks at fixing the world through the lens of "might for right." His background in finance gives him a perspective of pragmatism that others lack, while never, ever, diminishing his belief that the right people and the right resources can solve our problems. When so much in the financial sphere is about getting what we can Devin's writing is about giving what we can. Article