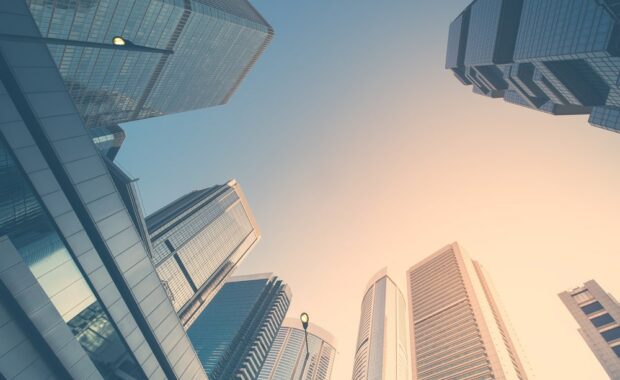 Top Real Estate Journalists
These real estate journalists are not only known for their work, but they've covered various verticals of the commercial and residential areas of the business. PR Hacker recognizes these reporters for their valiant effort in the print, news, and online media across different real estate-related industries. If you happen to own a company in the real estate niche or looking to have connections with a Public Relations agency that specializes in rendering services in this niche, these reporters may help you to get ahead of the competition.
In case you're wondering how we handpicked these journalists, here's the short answer. We selected these reporters by scraping through different media reports, internet spotlight content, and previous awards n' nominations in the real estate news industry. Although, not in any specific order, our list highlights all of these intellectual giants for contributing to the real estate platform through high-flying content, the latest updates, and news.
Besides, over at PR Hacker, we feel that it's important to have connections to reporters for reputable publications that cover any particular area of interest, both in the online and real-life world. Having said, that, we are formally honoring these Top Real Estate journalists for bringing us the latest updates and newsworthy content before anyone else for that matter.
Read on…
Eliot Brown
Reporter, The Wallstreet Journal
---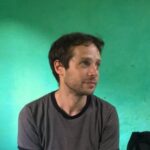 Eliot Brown writes about startups and venture capital out of The Wall Street Journal's San Francisco office. He previously covered commercial real estate and economic development from New York City. He joined the Journal in 2010 from the New York Observer.
Elizabeth Tilley
Queensland Real Estate News Editor, News Corp Australia
---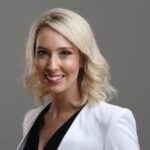 Elizabeth Tilley is the Queensland Real Estate News Editor for News Corp Australia, based in Brisbane, where she writes about residential real estate and movements in the Queensland housing market for The Courier-Mail and Sunday Mail, as well as news.com.au and realestate.com.au. Elizabeth has been a journalist for more than 15 years, working across regional and metro newspapers and as a reporter and presenter for Sky News Australia.
Sophie Foster
Digital editor QLD RE, News Corp Australia
---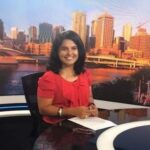 Sophie Foster is the Queensland Real Estate Digital Content Producer fro News Corp Australia and a former Senior Real Estate Journalist at News Corp Australia. Please contact her by email. She manages online content for the Queensland real estate news team and works closely with the digital teams at The Courier-Mail, Gold Coast Bulletin, Cairns Post and Townsville Bulletin as well as real estate reporters. Sophie Foster has been a News Corp Journalist for two decades in Fiji and Australia, specialising in real estate, business, finance and crisis journalism.
Inga Saffron
Architecture Critic, The Philadelphia Inquirer
---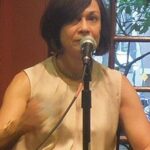 Inga Saffron is an American journalist and architecture critic. She writes for The Philadelphia Inquirer, which she joined in 1985 as a suburban reporter. Saffron was raised in Levittown, New York, and attended New York University after which she studied abroad in France for one year, then decided not to return to school and moved to Dublin. In Ireland, she wrote for many local publications and worked as a freelancer with Newsweek. She is currently working at The Philadelphia Inquirer
Mark Faithfull
Contributor, Forbes
---
Mark Faithfull is a global retail and real estate expert who looks behind the headlines to figure out what makes consumers tick. He works as editor-in-chief for MAPIC and editor for World Retail Congress, two of the biggest annual international retail business events. He also organizes, speaks at, and chairs conferences all over the world, with a focus on how people are changing and what that means for the retail, food & beverage, and leisure industries
Ryan Ori
Senior Staff Writer, CoStar
---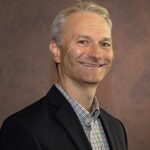 Ryan Ori is a senior staff writer at CoStar News. Ori is based in Chicago, where he has more than a decade of experience covering commercial real estate. Previously, he covered the industry for the Chicago Tribune and Crain's Chicago Business. Before his work in Chicago, Ori wrote for the Peoria Journal Star. He is a native of East Peoria, Illinois, and a graduate of Bradley University. He lives with his wife and three kids in Lincoln Park on Chicago's North Side.
Keiko Morris
Director of Journalism Recruiting, The New York Times
---
Keiko Morris' mission is to bring the best journalists in the world to The New York Times. Previously, she helped The Wall Street Journal build a strong talent pipeline, recruiting externally and supporting opportunities for staff to advance and grow within the company. Before her role as a recruiter, she served as a real estate reporter at The Wall Street Journal. She has more than 15 years of experience at top-tier newspapers writing and reporting front-page breaking news and enterprise stories, section-leading features, and analytical pieces. She has produced award-winning coverage of business, crime, and education issues.
Tim Logan
Real Estate and Development Reporter, Boston Globe Media
---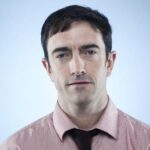 Tim Logan has more than a decade of writing for daily newspapers and freelancing for magazines. He specializes in stories about real estate, urban development and regional economics, but has also covered everything from crime to the business of healthcare to the beer industry. He posts quick-hit pieces for the web, crafts long-form feature stories, and does everything in between.
Lois Weiss
Commercial Real Estate Columnist, New York Post
---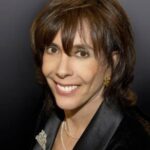 Lois Weiss is a respected, highly lauded commercial real estate reporter for the New York Post and columnist for Bisnow Media. She has covered New York City real estate for more than two decades and is a past president of the National Association of Real Estate Editors. She's also the next woman to be featured in our series of Common Ground TRAILBLAZERS videos, spotlighting women who have made significant strides in commercial and residential real estate and related fields. We spent some time with Lois discussing her career and her perspective as a woman writing about the real estate field.
Peter Grant
Editor/Reporter, The Wall Street journal
---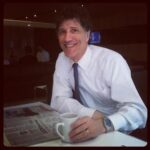 Peter Grant has been working at The Wall Street Journal for the past 23 years and currently serves there as an Editor.
Kara Wetzel
Bureau Chief and Senior Editor, Bloomberg
---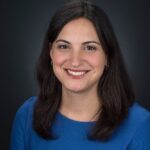 Kara Wetzel is the San Francisco bureau chief for Bloomberg where she manages a bureau of 60+ reporters and editors, coordinates local news coverage, and acts as an external and internal Bloomberg liaison, as well as edits broader news and feature stories.
Katherine Feser
Business Reporter, Houston Chronicle
---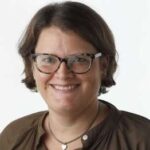 Katherine Feser covers a variety of subjects for the Houston Chronicle Business section. She coordinates some of the paper's most popular special sections, including the Chronicle 100, Home Price Survey, and Top Workplaces. She compiles many of the staples of the section, including the daily markets page, People in Business, event listings and real estate transactions.
Viktorija Karsokaitė
Business Journalist, 15min
---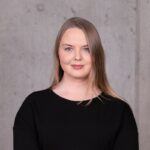 Viktorija graduated from Vilnius University with a degree in journalism and started working during her studies. She is currently working as a journalist at 15min and writes about real estate, construction, and interior. She tries to look at her work, and that of her colleagues critically, to improve on a daily basis and not to forget that there are no uninteresting topics or interlocutors – there is only an uninteresting way to present it.
Vinod Behl
Editor, PropTOQ Media & Technologies
---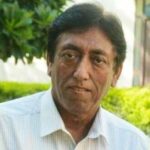 Vinod Behl is an Editor at PropTOQ , a real estate monthly. He has extensively been writing on real estate and infrastructure issues. He has a rich and varied experience of 30 years in print(especially magazines), internet and television journalism. Mr Behl has been occupying top editorial positions for close to two decades. He has worked and written for prominent organizations like Asian News International, Times of India, Illustrated Weekly of India, Hindustan Times, Onlooker,Eves Weekly, Star & Style, etc